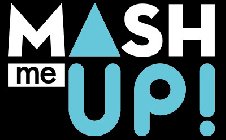 MASH meUP! Has borned on the way, from an Lil'Paul´s Dj aka Paolo Mercanzin, Sergio Vicedo´s original idea and the collab of the partner Enjoy Ticino, a great meeting within 3 different nations and types of music and ways to live the party, the dance and the nightlife!
Stages, urban coreographys and Hip Hop and latin rhythms mades of MASHmeUP! A revolution and a concept that turn the show in a 360degrees experience. Mashups, remixes and bootlegs are the point in this Hip Hop, Moombah, Twerk, Dembow and Reggaeton show..
Everything is ready to visit the magic Island on this summer 2017 from the 6th of June. Djs, producers and international artista on the Hip hop and Reaggetton movement will be the special guests through this summer season.