AMNESIA IBIZA: ESPUMA FOAM PARTY / DREAM FACTORY
IBIZA PARTY CALENDAR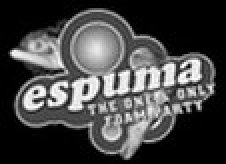 Amnesia Ibiza is the only club on the island to play host to a foam party. Espuma Amnesia takes place every Sunday in the main room of the club which transforms into a house music haven whilst canons shoot foam from the balcony onto the eagerly waiting audience below. Dive in and experience the one and only foam party that is Espuma Ibiza.
The terrace, will host live music from the ibizan orchestra, The White Island Orchestra, who will be playing many of the classic hits that we have all danced to over the years and that for some reason… Never seem to grow old!
Come and enjoy the craziest party in Ibiza!
ESPUMA FOAM PARTY / DREAM FACTORY :