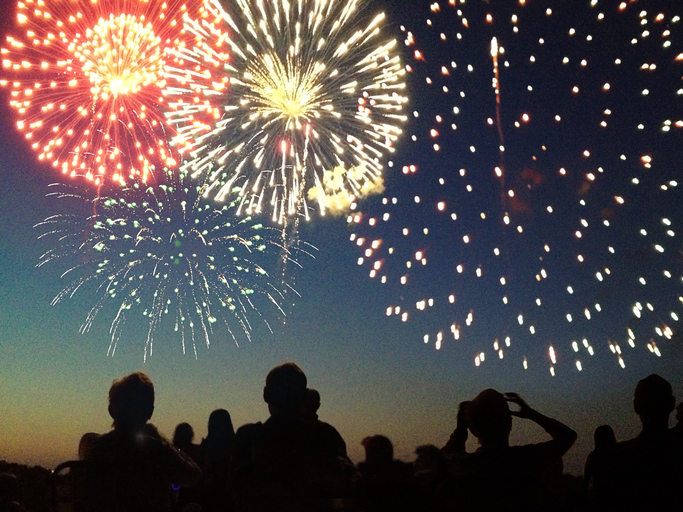 One of the most popular months to visit the island of Ibiza, everything hots up from the parties to the temperature! With so much to choose from, we wanted to share a short guide of things to do See below for a short guide of top things to do when visiting Ibiza in August…
SAN CIRIACO
The 8th August hosts one of the famous fiestas on the island, San Ciriaco. Festivities spill onto the streets of Dalt Vila and Ibiza town ending in a fabulous fireworks display, visible from the entire south of the island. The private paradise retreat Sir Joan hotel located in town will be throwing a live music event featuring MINOA at which to enjoy the spectacle – not to be missed.
As temperatures rise, stay cool with a rejuvenating spa day at the newly launched Las Mimosas Boutique Spa and Hotel. This tranquil and stylish getup is situated in San Antonio Bay, nestled away from the hustle and bustle of the main town, providing an oasis of calm away from the chaos. Treat yourself to an invigorating massage, or take a dip in the ice fountain and bubbling plunge pool to balance your body temperature. Post-spa, indulge in some poolside snacks and bask in the remaining sunshine before ending the day with one of the island famous sunsets. Pure bliss.
FIESTAS DE SAN BARTOLOMÉ
On the 24th of August each year, a stunning fireworks display lights up the skies of San Antonio Harbour at midnight. This extravaganza is to celebrate Fiestas de San Bartolomé, and celebrations stretch to foam and water parties for children, folk dancing and sports competitions. Book a spot in one of San Antonio's rooftop offerings and indulge in one of the dinner and drinks packages to really make a night of it. You won't be disappointed.
MORNING YOGA AT AMANTE
Stunning restaurant and bar Amante Ibiza offers morning beach yoga and breakfast sessions against a beautiful backdrop of the Mediterranean sea. Allow your inner Zen to emerge with a vitalizing class guided by experienced instructors, followed by a healthy buffet breakfast inclusive of freshly squeezed juices, fresh fruit, eggs, natural yoghurt and dried fruits. There is simply no better way to start the day.
WOOMOON AT COVA SANTA
For those that like things a little more hi-tempo, the place to be seen is Woomoon at Cova Santa in the mountains of San José. This underground concept party attracts islanders near and far, seamlessly merging day and night with music and art. The open-air venue is perfect for mid-summer rendezvous, and the events eclectic selection of immersive and theatrical performances will have you entertained until dusk. With a handful of healthy food and drink stands, this party really does have everything covered.
Tickets for Woomoon ar Cova Santa are available to buy here. To inquire about VIP tables, click here or email vip@ibizadiscoticket.com for further information.
Comment this Post