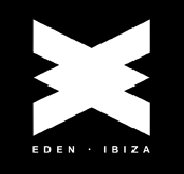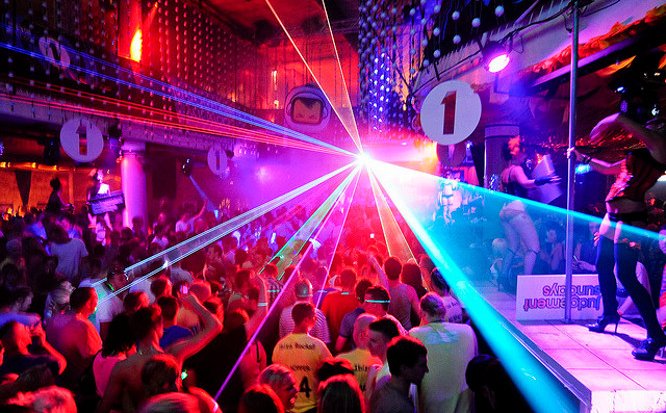 A rather forgettable club called Kaos during the 90s, 5000 capacity Eden arrived in 1999 with the ambition of giving San Antonio clubbing some teeth in the increasingly competitive summer seasons. In 2008, the cheque book really came out as Pete Tong followed the dollar to parade his Wonderland event, which has been followed in 2009 by big crowd pullers Hed Kandi.

The club is basically set out with a figure of 8 shaped dance floor and the DJ booth at the one end close to the entrance. Upstairs, a balcony runs right around the figure of 8, with the portion closed off to make a separate space called 'The Looking Glass'. The Lovebox (back room), what was once the Star Bar (grotty afterhours par excellence) and later became 'The Garden of Eden' offers the main alternative to the music in the main room.

Rooms - Main Room, Lovebox, Looking Glass, VIP room, VIP chill out

VIP - There is a small VIP space behind the DJ booth in the main room, which adjoins a private VIP area. In addition, since 2008, there has been an outside VIP chillout space but let me be the first one to inform you that the very VIP price of a couple of drinks (close to 50 euros) is in stark contrast to the view of a union jack towels hanging off the balconies of a dilapidated building nearby.
opening party
01.06.2012
closing party
END OF SEPTEMBER 2012
weekly agenda
| | | |
| --- | --- | --- |
| MON | PHAT MONDAY'S | 00.00 - 06.00 |
| TUE | IBIZA LIVE | 00.00 - 06.00 |
| WED | PORNOGRAPHIC | 00.00 - 06.00 |
| THU | FULL MOON PARTY | 00.00 - 06.00 |
| FRI | ROCKNROLLA / KINKY MALINKI | 00.00 - 06.00 |
| SAT | IPOP | 00.00 - 06.00 |
| SUN | JUDGEMENT SUNDAYS | 00.00 - 06.00 |