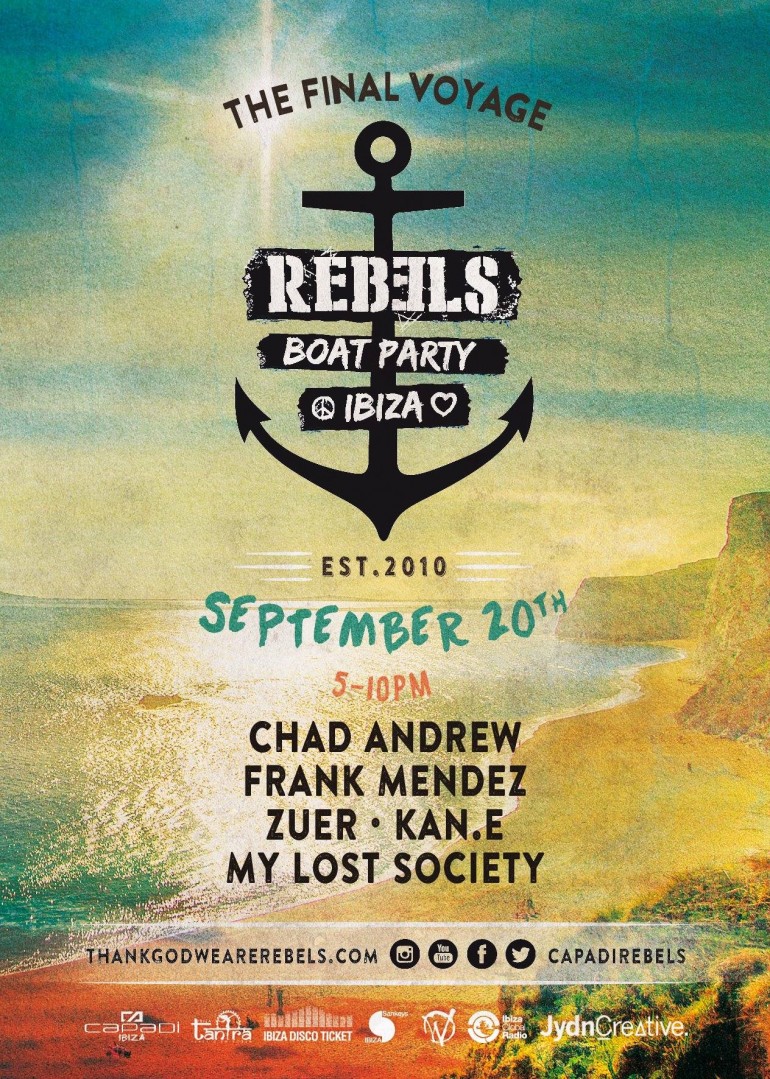 This Sunday the Capadi Rebels have their final Voyage for 2015. Limited to only 150 passengers, they set sail for a 5 hour journey along the magnificent coastline of Ibiza. The Rebels make their way towards the magical Es Vedra, it slowly becoming closer and closer, with the sun setting turning it into nothing but a silhouette, before the sky turns to complete darkness.
The all white catamaran has an impressive sound system allowing them to play the underground sound they have become famous for. They also take our passengers to a hidden coast where they can go swimming or simply soak up the sun rays.
It gets better though because the party doesn't stop, they drop all their guests off at Tantra to continue the party with VIVa Warriors' DJs warming them up at the official pre-party before everyone heads to Sankeys for VIVa Warriors. Capadi Rebels host the Spektrum – Join them this Sunday for the perfect Sunday trilogy in Ibiza. If you can't make it don't you worry we will be back for our 6th year on the white isle!
Comment this Post