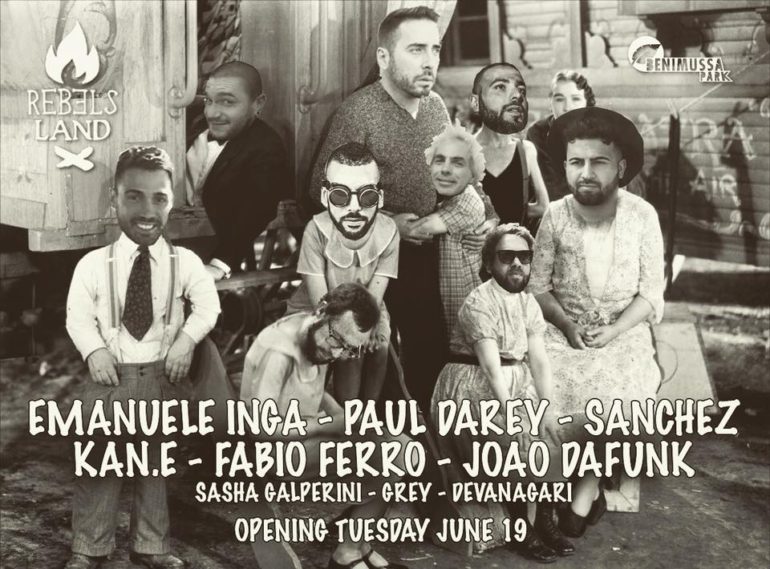 Underground collective, Capadi Rebels, is today launching the next stage of its brand evolution: Rebels Land at Benimussa Park, San Antonio.
The move to an open-air venue is a natural progression for the brand; having originally established itself on-sea with its infamous boat parties, the Capadi Rebels went on to carve a successful residency at underground club Sankeys with its conceptual party; Rebels Cave. Last year's multi-sensory Cave attracted islanders near and far with its live performances, underground techno music, and vegetarian buffet offering. Décor consisted of recycled pieces of art, graffiti (created live) and Persian rugs, while dancing was encouraged barefoot. Now, Capadi Rebels will be bringing its eclectic mix of music, art and food out of the cave and onto the land, injecting elements of nature in its latest move to Benimussa.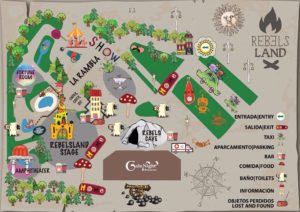 The brand – founded by duo Ash Ahmadi and Immanuel Cape – is set to expand its army of revolutionaries; as well as bringing its loyal collective of resident DJs, the Rebels will be recruiting eleven local artists to host each of its parties in a move to support young, uprising creatives. Furthermore, the party will be giving a platform to brands from the island with its 'Little Market' at which sellers can pitch up and get involved, and – as is tradition for the philanthropic Rebels – donating 1 euro of every single sold entrance ticket to a local charity each week.
Ash Ahmadi, Capadi Rebels Co-Founder, says: "When Capadi Rebels was created, we had a common vision to be authentic, individual and of course, rebellious. Our story has evolved from the sea to the cave, and now we are ready to take it onto the open land. Benimussa Park is a great fit for us; last year's Rebels Cave inspired all kinds of people to connect together, this year, we are bringing the same vibe but we can now end the night in true Capadi spirit, underneath the stars."
To purchase tickets to the Capadi Rebels events, click here or for more information, please visit www.capadirebels.com or www.facebook.com/capadirebels 
Comment this Post