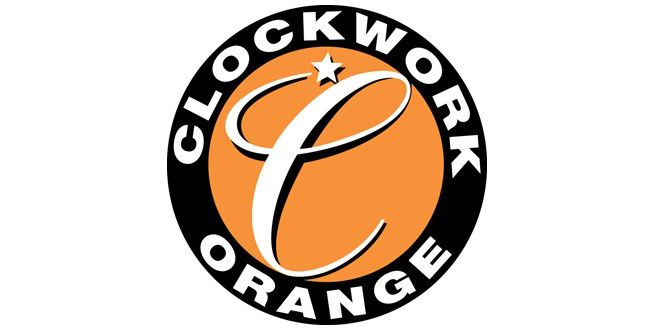 By Lisa Marks
Revisiting the past seems to be a recurring theme this season and nowhere was this point proved better than with the resurrection of Clockwork Orange at Sankeys Ibiza. Bringing back the spirit and the music of those halcyon days of the early 90's when the party rocked Es Paradis.
Creators Danny Gould and Andy Manston promised an old school night reliving the 'heyday' of clubbing, back then when warehouse parties went on for days. Standing in the cavernous space of underground club Sankeys, I was being hugged by strangers telling me stories of their misspent times here on the White Isle.
With its roots firmly entrenched in the Northern clubbing culture, there could be no better venue than the warehouse reminiscent space and from the moment the doors opened the place was buzzing like no other night.
The party kicked off for the clubbing veterans of the Clockwork Orange family, the first main event in a three day line-up of debauchery. The club was packed to capacity proving a thirst on the island for this legendary night.
I was thrown into the mix of clubbers and the Clockwork Orange family, many decked in hats with the party's orange logo. Many younger faces also appeared to be drawn to the euphoric spirt and surprisingly also, devotees to the old school tunes banged out by stalwarts such as Lisa Loud, Andy Manston, Tall Paul, Seb Fontaine and Jason Bye, all playing one hour each.
In the Spektrum, play time was distributed between Charlotte Moss, Bistow, Danny Clock with Keith, John Kelly, Alex P, Brandon Block and Slipmat. With dance floors that got progressively more packed as the night wore on, and the smoking terrace rammed with life, this night proved that the music of yesteryear is just as popular as the new music that dominates Ibiza nightlife – a fact born out by the popularity of the 'Back to 88' night at the same venue which rocks Wednesday nights.
Time flew on the dance floor and you couldn't ignore the smiling faces and knowing looks from the older generation looking on at a new generation with their hands in the air to the tunes at the party they created here on the White Isle way back when.
What did they think as they saw the fresh faces beaming out at them I wonder, it must be a good feeling to know that you created this. This main event that we'd been waiting an entire year for was over in the blink of the eye. The spirit will live on, rave on.
Comment this Post