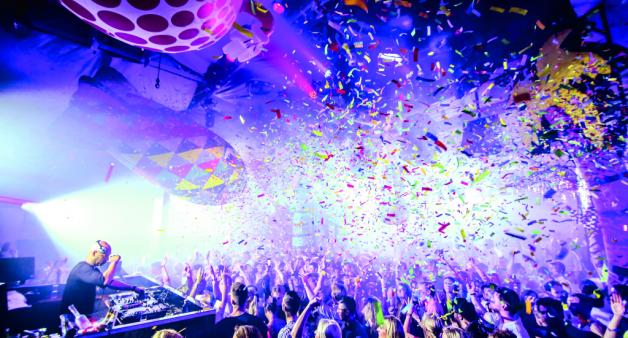 After a long winter break, IDT is back to bring you all of the latest news and announcements from the coveted White Isle! And there sure is a lot to talk about. With the emergence of new parties, headliners and label showcases, we have pulled together a roundup of the juiciest, 'need to know' updates for 2019.
Music On Moves to Pacha Ibiza
One of the biggest surprise announcements of the year so far is the news the techno King Marco Carola will be bringing his globally celebrated Music On party to the cherry club: Pacha Ibiza itself. With an ability to create an electrically charged atmosphere with each and every set, this exciting change in direction has left his avid fans filled with intrigue. It is certainly a new path for the musical producer, but he will no doubt be joined by the cream of the crop in underground techno to ensure that this new venture – like all of his others – will go off with a bang.
Calvin Harris Spreads His Wings to Ushuaïa Ibiza
Following on from his 2018 residency at Pacha, Calvin Harris has announced a new weekly slot at iconic open-air hotspot Ushuaïa Ibiza. The legendary hit-maker – who has achieved global recognition with tracks such as "One Kiss" and "Promises" – will play poolside for his weekly show from August through until September. One of the highest-ranking dance music artists around the world, expect show-stopping antics from Harris that will include top-class production and out of this world light shows.
Latino Spirit Hits The Island
The Latino vibe has well and truly landed in Ibiza this summer! With hot new parties announced at almost all the island's super clubs, it is safe to say that this a genre on the rise. Ushuaïa Ibiza will be introducing the island's first open-air Latin festival in the form of new Sunday residency MUCHO IBIZA; artists will perform live each week, with a backdrop of colourful productions inspired by the Caribbean. Privilege is introducing brand new party Brutal to its roster with 17 sessions hosting some of the hottest artists on the Latino music scene, including Karol G, Wisin & Yandel, Farruko, Zion & Lennox, Maluma plus other international artists. While over in Ibiza town, multi Latin Grammy award winner J Balvin will be frequenting Pacha for six dates of pure reggaeton, pop and hip-hop. For lovers of reggaeton, trap and Latin Urban music, this truly is set to be a summer of love.
Toolroom Finds New Home At Eden
Toolroom Records is making a triumphant return to Ibiza in 2019 with a weekly residency at Eden, bringing with it a very special selection of residents and guests over the course of a 17-week run. The brand-new Sunday night slot at the San Antonio super club will focus on quality house, tech house & techno music for an educated crowd of revelers. Fast becoming a global phenomenon, expect pure class performances from both fresh new talent and established names: a global roster fully representative of Toolroom's growing, talented family.
Comment this Post