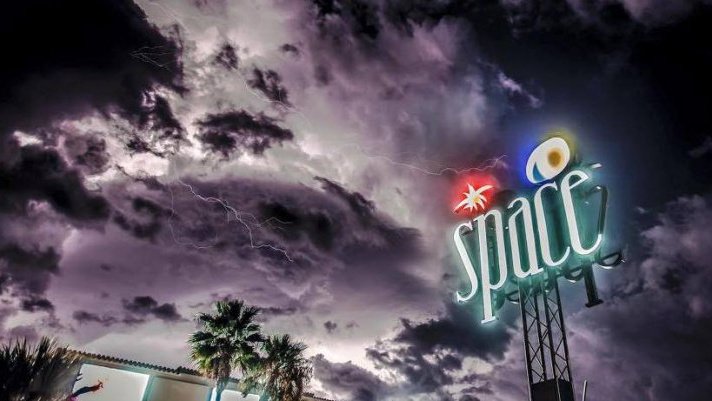 The last ever Space Ibiza opening party is fast approaching so it's about time we reveal the line up on Sunday 29th May. As we all know, the Space opening and closing parties are legendary in their own right. Space always manage to conjure up that can't-put-your-finger-on-it, magical ambience from the moment you walk into the party until the point you hazily stagger out.
The magic is whipped up by a combination of best-in-the-business artists playing from open until close, wondrous performers and entertainers winding their way through the dance floors and of course the high energy, eclectic crowd. Everyone ecstatic that another summer season in Ibiza is about to begin, and wait, there's five whole months of it!
Now, this closing party will have a slight melancholic edge to it, with it being the final hurrah but fear not because it's a chance for all clubbers and Space fans to unite and party together, grateful for the past 27 glorious years Space has given to so many thousands of people.
The line up for this season has been announced featuring the likes of Booka Shade, Darius Syrossian, Dennis Ferrer, Erick Morillo, Hector, James Zabiela, Jason Bye, Nick Curly, Roger Sanchez, Reboot (live), Sasha, Technasia, Wally Lopez and Yousef with many many more.
Staying to true form, Space has booked a varied bunch of artists showing that there's something there for everyone's fancy and with the whole club open, it's ready for action. This party is going down as a true piece of Ibiza history so make sure you're amongst it as there will be no second chances or next year for Space. Space opening party 2016 tickets can be bought online now.
Comment this Post