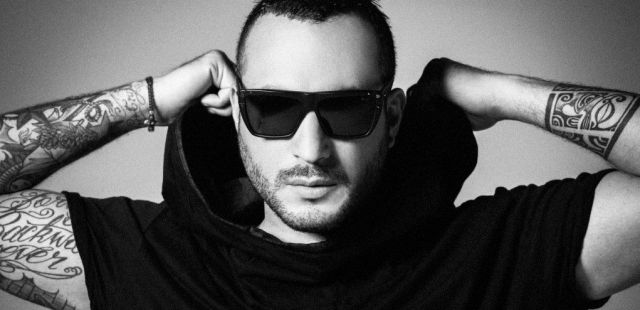 After announcing he wasn't coming back to the island we all knew we'd miss the techno beats of Loco Dice this season but, fear not, as on Sunday 10th August he's back in Space for his birthday with a special showcase from 16:30pm featuring the likes of tINI, Guti, Martin Buttrich and Robert Dietz. There will be two set from main man Loco Dice; closing the terrace as well as playing a set on the sunset terrace earlier in the evening evening.
Loco Dice say: "I'd like to announce that after 15 amazing years with Ibiza as my summer base, it's time to put in work on a few special projects (new music!), and get inspired from new places and new experiences along the way. But no summer is complete without a visit to the island! I'll be there just one time only to perform and celebrate my birthday with friends on Sunday August 10th at We Love Sundays At Space Ibiza. I'll see you all on the White Island!"
This event is set to be one of the highlights of the summer so don't miss out, get your online tickets now or reserve one for just €5 and pay the rest in one of our ticket outlets. Click here for more details. 
Full line up below-
Main room: 23:30-01:30 Robert Dietz
01:30-03:30 Special Guest
03:30-5:30 Chris Liebing
05:30-07:00 Cirillo
Terrace: 00:30-02:00 tINI
02:00-03:00 Guti (Live)
03:00-06:00 Loco Dice
Sunset Terrace: 16:30-18:00 Sin Plomo
18:00-20:00 Tobi Neuman
20:00-21:00 Martin Buttrich (Live)
21:00-22:30 Josh Wink
23:30-00:00 Loco Dice
El Salon: 23:0-01:30 Pulshar
03:30-05:30 Vladimir Ivkovic
Hip Hop – Premier Etage: 12:30-02:30 Chuck Flask
02:00-03:00 Nightmares on wax (DJ set)
03:00-06:00 Crack T
Comment this Post