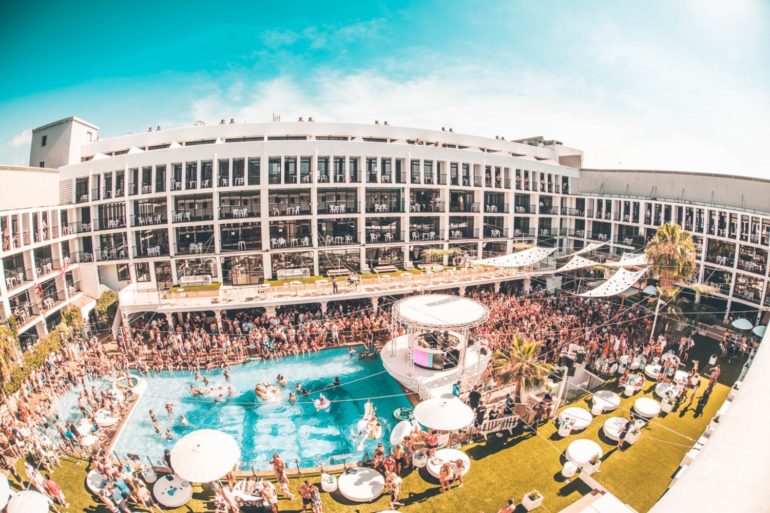 The weather might be a bit slow on the uptake, but the parties in Ibiza are definitely hotting up! With more news and line ups being announced each and every day, the excitement is building for what is looking like a very interesting season. See below for a roundup of the juiciest parties in the coming days:
IBIZA ROCKS OPENING WITH CRAIG DAVID | 17TH MAY
Ibiza Rocks Hotel opens with a stellar lineup of talent, featuring none other than King of the Pool parties Craig David himself. Swimwear and inflatables at the ready for the open-air extravaganza, which will also see Hardy Caprio, Patrick Nazemi and Krystal Roxx taking centre stage to entertain guests until late. Expect the hottest vibes, energy and atmosphere at the first of many day-to-night poolside sessions at Ibiza Rocks Hotel this summer.
AMNESIA PRESENTS & DO NOT SLEEP AT COVA SANTA | 17TH MAY
Helping to kick the season off in style, Amnesia Presents x Do Not Sleep & Unusual Suspects will be hosting a very special opening at the island's beautiful countryside party venue Cova Santa – instead of Amnesia – to embrace the true spirit of Ibiza and allow both day and night time partying. There will be sounds from  Ilario Alicante, Darius Syrossian B2B Sidney Charles, FRANK STORM ,Seb Zito, Ronnie Spiteri, Hector, NEVERDOGS, Technasia Jay Nortown and Iban Mendoza. In addition to the line-up, Amnesia Presents x Do Not Sleep are happy to announce they are working in association with Unusual Suspects on this event to bring a real international flavour to the party.
EDEN OPENING | 21ST MAY
Eden is fast becoming San Antonio's mecca for clubbers from all over the world, and it's no wonder with its show stopping line up for the opening on Tuesday 21st May! Showcasing some of the most well-respected DJ's around, this is set to be an opening of epic proportions. None other than Art Department, Davide Squillace, Gianni Callipari, Matthias Tanzmann and Silvie Loto will be stopping by in the San An hotspot to deliver the ultimate in underground techno for the super club's opening. Get ready to hear the pumping bass the upgraded in-house VOID sound system, immersive lighting and effects and an energetic crowd.
HEART IBIZA OPENING | 23RD MAY
Besides a few shindigs over the winter months, Heart Ibiza will 'officially' open its doors on Thursday, 23rd May. Boasting a creative space that fuses elements of art, gastronomy and music under the guidance of the Adrià Brothers and Cirque du Soleil, Heart will be pulling out all the stops to ensure its 5th Anniversary year kicks off with a bang. An amazing lineup including Guy Laliberte, Nico Stojan and DJ Isaiah Martin will be providing the soundtrack for the a truly spectacular, immersive opening. Expect the unexpected as the team reveal a multitude of surprises throughout the night.
To inquire about VIP tables for any of the closing parties, click here or email vip@ibizadiscoticket.com for further information.
Comment this Post