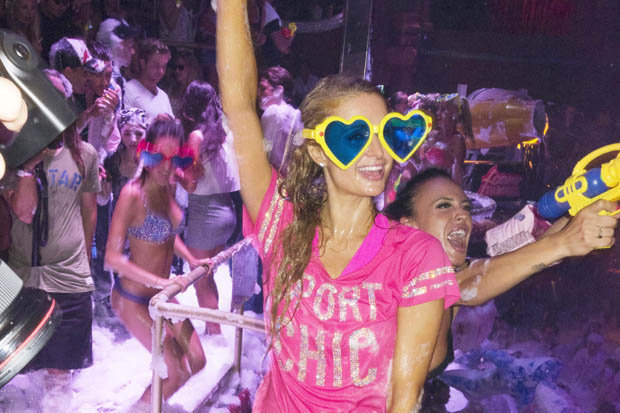 Hot off the press that Paris Hilton is back in Ibiza this summer is news that certainly evokes strong opinion among islanders. Her Foams & Diamonds party in San Rafael's super club Amnesia has proved to be more than a one season wonder with 2016 being her fourth consecutive year on the White Isle.
Now whether you love or hate the American socialite, one thing is clear, and that is she can pack out a dance floor in one of the best clubs in the world which let's be real, is no mean feat. In fact many promoters and DJs could only dream of having a slice of her success on an island renowned for the crème de la crème of electronic music.
Let's be clear, you don't go to Paris Hilton's party for a dose of underground techno, it is a night of glittering entertainment and a chance to be blasted by the foam cannons by none other than the heiress herself.
The night promises to add a touch of glamour and allure to Saturday nights on the island as Paris hosts the main room of Amnesia whilst Barcelona born party, Matinée takes control of the terrace.
Tickets for either parties grant you access to both rooms meaning you can flit between the two realms for a bit of what you fancy. Tickets for Paris Hilton's Foam & Diamonds & Matinée are available now.
Comment this Post