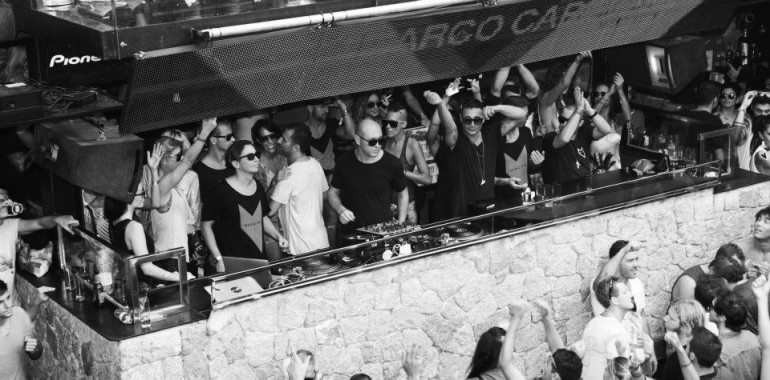 Returning to Amnesia, the place Carola himself calls 'Home', the third season of what is arguably one of Ibiza's biggest success stories has finally commenced. Joined by Shaun Reeves, Ryan Crosson, Joseph Capriati, Neverdogs, the Music On elite put on an opening fiesta party that would be difficult for anyone not to absolutely love.
Following winter residencies in New York and Miami, Carola has finally returned to the magical white isle, and to the thousands of loyal fans that have seen his night turn from an underground techno delight to an international success.
Familiar faces appeared all around as the dance floor began to fill to the hypnotic sound of Carola's techno beat. Following an intense closing party last year, Carola set a different atmosphere for the season opening, his energy filtering through with every beat, reaching every corner of the room and filling the crowd with ecstasy and elation.
Back with a new and exciting concept, this year's selection of Music On parties will each feature a unique art installation. Based on the infamous logo, every party will host a unique sculpture – each be made of a different recycled material – exploring the idea of playing with textiles through music and rhythm.
"…A collection that unites us in a positive view of the future; somewhat exploring the relationship between the past, the present and the future – that is key in everyday life…"
A thought provoking concept that gives depth to an already inspiring party, and is testament to how powerful the form of music is.
More of a 'welcome home' than anything else, the Music On opening party made it easy to see why Carola is slowly and deservedly becoming the Godfather of techno. The legendary Amnesia terrace was filled to the brim with familiar faces and the atmosphere was electric – old friends embracing and exchanging that knowing look, that the island is once again all about the music, and once a week until the end of the season, there will be one whole night (and morning) of unadulterated bliss. And it gets better and better each time.
It was the party to start all parties and now we can say, the Ibiza season has really begun. And Marco, thanks for coming home.
Comment this Post