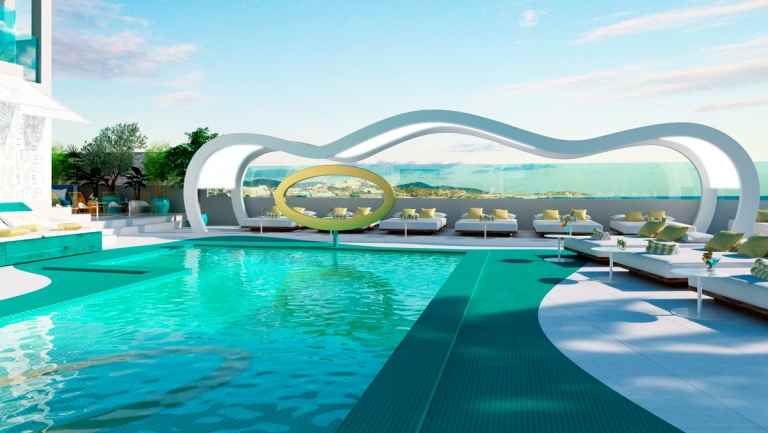 Exciting news just in that Santos hotel will be going against the grain this summer to bring in evening acoustic sessions to the shores of Playa D'en Bossa.
Although an island renowned for its electronic music and parties, an increasing number of venues are opting for something alternative to pull in the punters. This summer, Santos, the boutique beach side hotel will be doing just that with eight acoustic gigs hosted by Dorado Live Shows.
Kicking off the event series on 9th June is L.A followed by Vinila Von Bismark & The Frigolos 23rd June. July will see Tropical on the 7th and Dorian on the 21st. As the summer heats up, so will the music, with Monarchy on 4th August, Mystery Jets on 18th August, Kitty, Daisy & Lewis and Uncle Sal on 1st September and to close the series on 15th September will be We Are Scientists.
With each event starting from 8pm this is a perfect time to unwind with a cocktail in hand as the day starts to cool down. The gorgeous white interior of the venue combined with a sweeping ocean view and the Dalt Villa and Formentera within your eye line, will be the perfect backdrop whilst listening to the acoustic sets.
The party continues from 11pm with resident DJs Colin Peters and Wild Wolf at the hotel's Backstage club. The events are free for hotel guests and tickets for non-guests can be bought online. 
Comment this Post