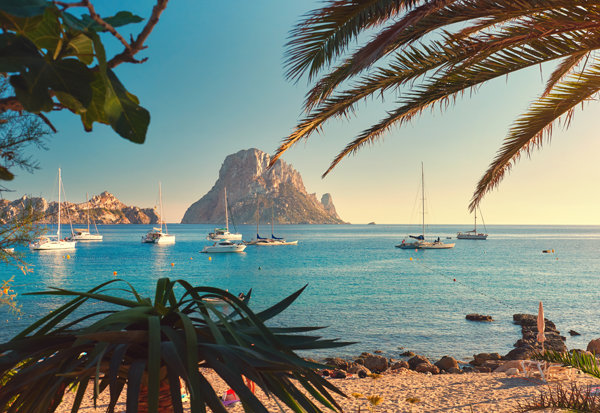 July is a great month to visit the beautiful island of Ibiza; the weather reaches its peak with an average temperature of 30 degrees, meaning lots of sunshine and minimal rainfall. A great month for visitors both new and frequent, we've created a short guide of the best things to do whilst visiting in July.
Trip to Formentera
Conveniently located off the off the south coast of Ibiza, the magical island of Formentera is just a half-hour journey away by ferry. The perfect little get-away, this pocket of paradise is home to some of the most exquisite beaches and scenery in Europe. Keep cool with regular dips in the turquoise waters, or visit boho-chic restaurant Beso Beach; with its palm-thatched roof and sandy floor, it's the perfect spot to shade yourself away from the sun and serves the best paella around. Coincide your visit with one of the Flower Power festivals on the island – a fun and colourful celebration of the hippy era of Formentera.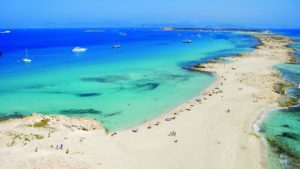 Cala Bassa
If you prefer to stay a little closer to home, Ibiza is home to more than 50 beautiful beaches that rival those of the most exotic destinations in the world. Journey to Cala Bassa near San Antonio to enjoy clear, Azul waters with large rock formations located on either side of the beach. There are plenty of trees for those needing a little more shade from the sun, and also a scattering of beach bars and restaurants to grab a bite to eat – all in all, a great family day out.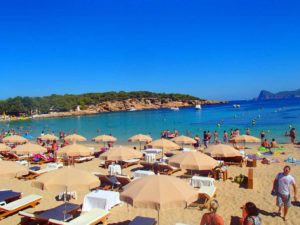 Outdoor Cinema
Stay cool with a night under the stars in one of the most romantic settings around. Amante Beach Club will play host to its regular luxury outdoor cinema events, provided by Cinema Paradiso with shows on the 4th, 10th and 17th of July. Kick back on a fully body bean bag with some complimentary popcorn and enjoy Oscar worthy movies against a backdrop of beautifully lit rocks. Consider treating yourself to a romantic dinner before the show – Amante is known for specialities such as traditional Spanish rice dishes and hearty salads that make up its modern Mediterranean and Spanish-influenced menu. A more magical evening would be hard to find.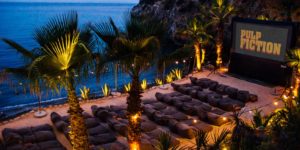 La Troya at Heart Ibiza
One of the most flamboyant celebrations on the island, the La Troya institution has once again returned to its spirit home at Heart Ibiza. Begin the night with a concept dinner and drinks experience whilst being entertained by an eclectic range of singers, acrobats and contortionists, before journeying deeper into the night with extravagant productions and outrageous weekly themes from La Troya. An all-encompassing evening of fun and frolics, La Troya will be at Heart Ibiza every Wednesday in July.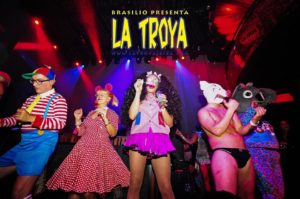 To purchase tickets to the La Troya click here. To inquire about VIP tables click here or email vip@ibizadiscoticket.com for further information.
Comment this Post