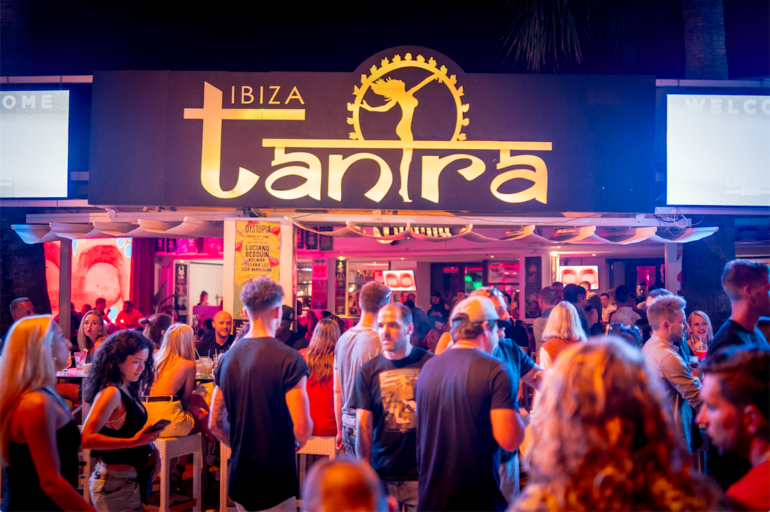 We all know about the hottest parties and DJs on the roster this summer, but how about the best spots on the island to warm up? It can be daunting stepping straight from the comfort of your home (or hotel room) into the middle of a super club dancefloor. So why not pick somewhere friendly and laid back to get the party started in style?
We have the perfect solution for you. Ibiza Disco Ticket has launched a brand new offering for 2019, a one-hour pre-party as an add on to any ticket purchased on the website. This can be enjoyed at San Antonio hotpost Rio Ibiza – perfect before Eden or Es Paradis – or alternatively, the infamous pre-party location and Playa D'en Bossa meeting point Tantra Ibiza.
Our pre-party 'Happy Hours' offer you a one-hour, free-flowing open bar serving the very best spirits, beers and soft drinks to a backdrop of the hottest sounds on the island.
Reserve any club ticket for just 5 euros and add our specially priced 'Happy Hour' package redeemable any day between the hours of 9pm to midnight and from 2 hours before until 2 hours after the beginning of a daytime party.
Tantra Ibiza has also announced a brand new range of packages this summer for party lovers visiting the island. And with its location – just a few minutes walk from both Ushuaia and Hi – it's the perfect place to warm up before hitting the dance floor.
Knowing that there is no one size that fits all, packages have been designed to ensure there is something for everyone. If you're heading to Ants or BIG by David Guetta – or any other of the top-quality fiestas at Ushuaia – the Warm Up Day Package is the one for you. Starting at 3pm until 6pm, indulge in a wide selection of long drinks or beer (soft drinks are included too!) before taking a short stride to the action.
For those looking for a touch of glam, the Bottomless Bubbles package offers just that. Two hours of non-stop cava to ensure the night gets started in style while the Night Package – from 9pm until midnight – is ideal before hitting Hi or heading to Pacha in Ibiza Town.
And don't be worried about the quality of the drinks – there's no scrimping in that department. Enjoy top quality brands such as Bombay, Jim Bean, Bacardi & Skyy in the heart of Playa D'en Bossa all while listening to the sounds of Tantra Ibiza & Toolroom (Eden) resident Maxinne, who is making waves this summer after being earmarked as 'the future' by Toolroom label boss Mark Knight.
To find our more about our 'Happy Hour' packages head to our tickets page here.
To check our Tantra Ibiza's new packages visit www.tantraibiza.com 
Comment this Post