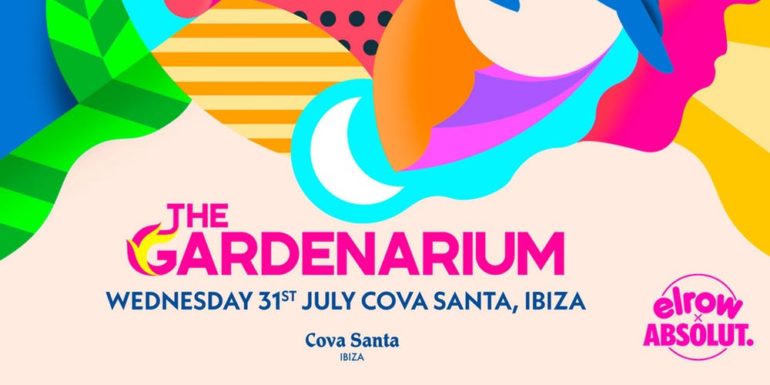 At the International Music Summit, Absolut and immersive entertainment experts elrow announced a brand new joint venture which will see the co-creation of a brand-new day festival this summer, The Gardenarium.
Launching on 31st July at Cova Santa, Ibiza, The Gardenarium unites the creative values of both brands – reflecting Absolut's belief that no matter where we are from, we are all human and elrow's belief that everybody should be welcome on the dance floor.
Absolut began its five-year partnership as elrow's global vodka partner last summer and will be bringing 30 creative experiences to festival and party goers, across 11 markets around the world over the next year.
Inspired by nature and the power of imagination, the experience will feature an array of unusual experiences to push sensorial boundaries and guests will be invited to imagine a world without borders.
Absolut's Global Experience Manager, Georgia McDonnell-Adams comments: "We believe this partnership will really get the industry thinking and showcase how brands and promoters can work together in the true spirit of partnership – both creatively and financially. After a long time spent researching and meeting with multiple promoters around the world, we chose elrow due to our shared brand values and creative approach to event execution. Our partnership will enable us to explore and push the nightlife boundaries, and we're so excited to bring unique experiences to party goers over the next year."
Seth Troxler and Hotchip – amongst others – are on today's roster to help celebrations on their way.
To explore the garden of your imagination, book your tickets here.
Comment this Post