Acid Sundays returns to Las Dalias for its fourth season on Sunday, May 20th. Located in one of the most authentic outdoor spaces in Ibiza, the hedonistic soiree is sure to surprise tourists and locals alike with its spectacular production and some of the most psychedelic sounds on the Island.
Continuing to gather momentum since its launch, this fiesta has become known for its unique approach to partying, perfectly combining nature and magic to reflect the true spirit of Ibiza.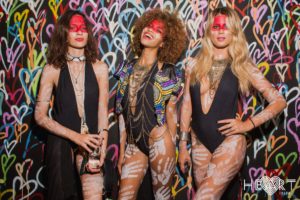 This year's launch party kicks off at 18:00 until midnight and will be held monthly.
Taking the reins will be Acid Sundays resident Acid Pauli, spinning records from genres ranging from acid house and techno, to whatever else he fancies. Alongside him will be a whole host of live band and DJ guests, not to mention some live performances to frenzy up the crowds.
Not one for the fainthearted, Acid Sundays is a trippy, eclectic ride, not to be missed.
The Opening lineup includes:
Comment this Post