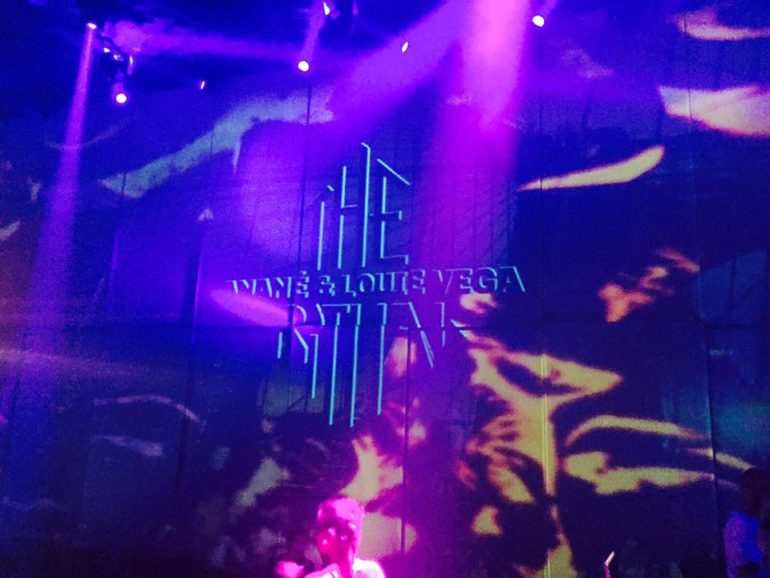 Ibiza Town's Heart club is a relatively new feature to the White Isle's clubbing scene. Having only opened 3 years ago, Heart is starting to make it's mark on the Ibizan night life scene, with this seasons's rosta of DJs and nights being a great competitor against the island's other superclub nights. One night in particular has been a standout in terms of line up and production, and this is Anané and Louie Vega's The Ritual night at Heart every Tuesday. The power couple's curation of The Ritual is a raw, soul-filled affair that this week was complimented by the enigma that is Moodymann.
Walking into Heart was like walking into an atmospheric electric jungle, with Anané and Louie back to back on the decks and tribal house blaring from the speakers, dancers donned in shimmer, the night I had walked into was a more intense affair than I had first anticipated it to be. Seeing the power duo effortlessly mixing together whilst bouncing off one another's energy brought a wholesome warmth to the juxtaposing dark, energetic house being played.
The turning point for me was when Moodymann made his entrance into the building. Entering with an entourage that could have been placed in 70's Detroit, Louie's set soon shifted to the music I most associate with Mr Vega himself. Piano chomping 90's house set the crowd alight and as if in a timewarp the music started to slide back through the ages into what I was there for, Disco. Louie mixes in Diana Ross The Boss, and as one of those legendary songs that usually paves the way to the beginning of a set as a signifier for what's to come, the crowd are ready for a long night of legendary disco that is about to be thrown at them. Moodymann is an image in himself, wearing a fishnet stocking over his head complete with bucket hat, his presence in mystery proves that aesthetics and sound form the perfect partnership.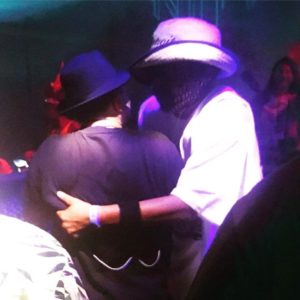 As Moodymann's set starts to begin, an authenticity is brought to The Ritual with a big bag of records stood upright and centered in the DJ booth as a trophy in homage to the history of the music we're about to hear. A symbol to the raw soul and disco Moodymann plays, turntable fitted, and all wax on deck, the snap crackle and pop of the records runs effortlessly through Heart's smooth sounding speakers. Joey's Negro's remix of Message In Our Music by The O'Jays was one in particular that the crowd frenzied in, with every foot on the dancefloor stomping to the beat, the feeling on the dancefloor could physically be felt through the dancing. Teardrops by Womack and Womack was another highlight with Moodymann himself coming out from behind the DJ booth and passing liquor out amongst the crowd. Made to feel like a family affair, Moodymann's set brought 70's underground disco nightclub feels of community and love to real music, allowing Heart to feel like an genuine hedonistic Ibizan haven.
The Ritual is a night with a difference in Ibiza, with Heart being chosen as the perfect venue. Away from overpriced and oversold, and overcapacitated clubs playing music you can hear on a daily basis on the island, The Ritual feels like a community kept secret waiting to break out. An underground event filled with love for real music and no pretension, the up and coming weeks including next week's with The Martinez Brothers are definitely events that should not be missed.
Comment this Post