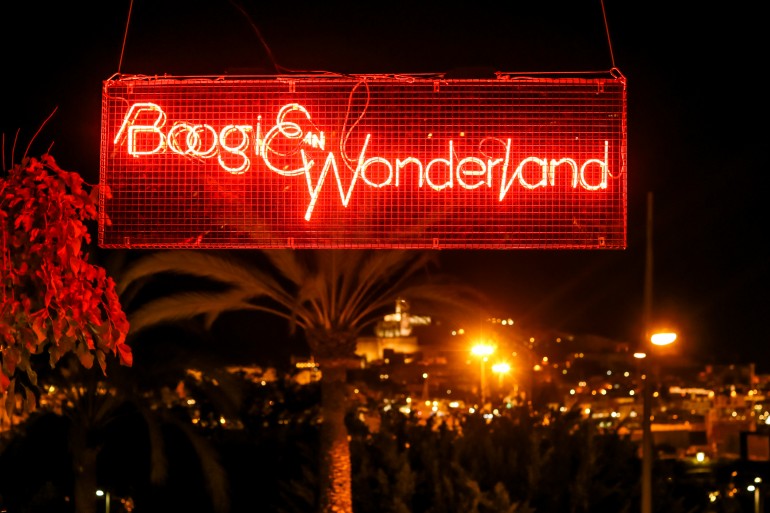 The eagerly anticipated Boogie in Wonderland has now launched and is currently taking Friday nights on the White Isle by storm.
With hot DJ's and glamorous clubbers, the party is bringing Ibiza's finest fashionista's all together in one place to party in style with great disco vibes and cocktails all in an unforgettable location.
The location for the exclusive parties is Heart Ibiza, part of the Ibiza Grand Hotel, with stunning views of the Marina from the terrace and mind blowing visuals from Cirque Du Soleil and image dancers.
"You can feel the magic of Ibiza as you dance the night on the terrace and the club and let the disco take you to BOOGIE IN WONDERLAND"
BOOGIE IN WONDERLAND takes inspiration from the summer of 1977, when a spectacular club Studio 54, opened in NYC that changed the way clubs and clubbers would act forever.
Knowing fashion's first punk supermodel 'Polly Fey' is taking to the stage at this event, it fills us with excitement to see the superstar in action. Polly Fey, we love you.
For tickets to this spectacular event click here and for a quote for a VIP table, message us.
Comment this Post