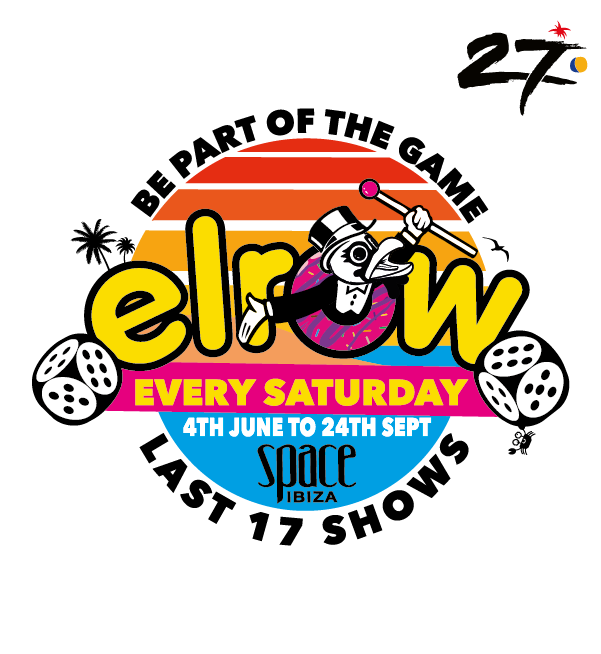 This summer is the last chance to enjoy the most provocative elrow show in the electronic temple of the island that is Space Ibiza.
elrow has announced their return to Space for 2016 and have promised the last chapter of their adventure in Space will be epic! The party will take place every Saturday this summer from June 4th to September 24th.
elrow is a brand that stands for over the top fun. Every Saturday the main room of Space is transformed into a weird and wonderful realm for clubbers to revel in and forget about the outside world. It's a celebration of electronic music combined with spectacular scenography, over the top and exaggerated street theatre and unbelievable props, as well as crazy costumes and makeup.
The abundance of inflatables and confetti that falls from the ceiling every hour injects chaos onto the dancefloor. Each week is et with a new theme, favourites have included 'Bollywood' and 'Sambódromo do Brasil'.
elrow's main goal is to create an immersive experience where spectacle, music, colour and happiness come together, offering a strong connection between the show, the artists and performers and the public.
You will come out of Space with confetti filled shoes wondering if it all really happened. It's a truly unique and unforgettable party and this summer will be the last time ever you can experience the party in Space so make sure you get your tickets now! Stay tuned for the line up…
Comment this Post