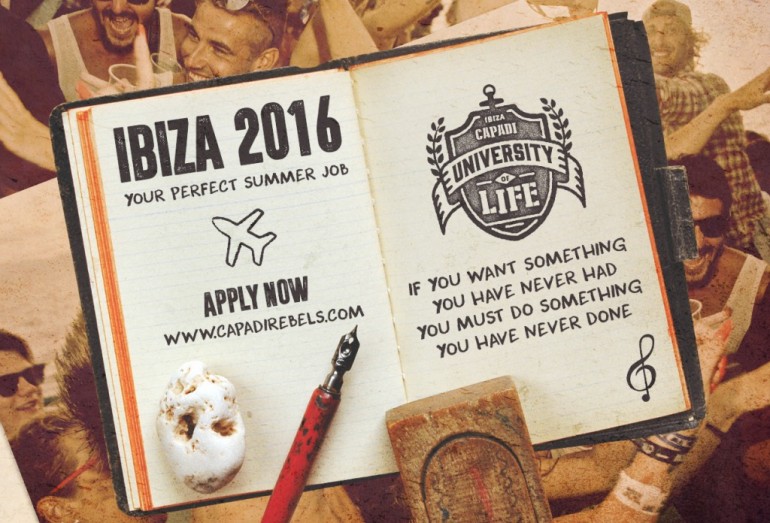 For more than 5 years CAPADI have become known for their underground "REBELS" boat parties twice a week. On top of their boat parties they have hosted the Spektrum room at Sankeys every Sunday with VIVa Warriors as well as many other exciting events including beach parties. The concept of their parties is all about daring people to be different and to release their inner REBEL.
What defines a REBEL? "A REBEL is a person who stands up for their own personal opinions despite what anyone else says. A true REBEL stands up for what they believe is right, not against what's right. It's all about being an individual and refusing to follow the crowd."
CAPADI are looking for REBELlious people from all over the world to join them for the best summer of their lives. Being part of the CAPADI 'University of Life' is not about attaining an academic accolade; but discovering yourself and expressing your individuality while, working within a motivating environment of like-minded people.
The friends you make in Ibiza become your brothers and sisters, they become family. They come from all over the world, enabling you to learn about each other's culture, language barriers force you to learn new ways of communicating, the job itself forces you make new friends, it makes you see the world in a completely new way. You can study at a university for five years, but in one summer in Ibiza with CAPADI, the life skills you learn are something that you will hold onto for the rest of your life.
The role up for grabs is to market and sell party packages created for tourists, working with the big clubs on the island as well as promoting and selling CAPADI's own events. Applications have opened for places on the German, Italian, Spanish and English speaking team. To apply visit www.capadirebels.com
Comment this Post