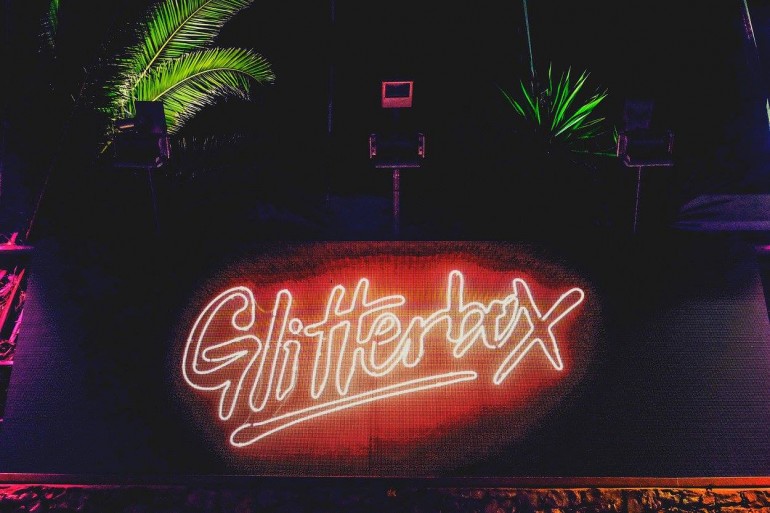 "Not everyone understands house music. It's a spiritual thing, a body thing, a soul thing…"
If there is one party on the great White Isle that embodies such a classic line that lays at the very root of what house music is all about, it's Glitterbox at Space Ibiza that takes place on Friday nights. From the moment you step onto the club's legendary terrace, you fall into a wonderland of eccentricity that lights up the room and everyone in it. The crowd basks in the electric feel-good vibes vibrating off the walls, while the whimsical dancers on top of their platforms paint a vibrantly colourful picture for the crowd below them. With the disco ball glittering overhead, and the best house and disco moving the floor into an effortless groove, Glitterbox is an absolute must for those who seek what once made Ibiza the brilliant, hedonistic island that won over hearts.
This past Friday evening had a special line-up that true house heads could appreciate, with original house gangsters David Morales and Kenny Dope on the bill, alongside Black Motion, Eli Escobar, and John Morales. Slinging classic after classic, Kenny Dope had every dancing body in the party singing loudly, while taking both the fresh-faced and veteran crowd back down memory lane, to a time when dance music was at its purest form. Dropping favourites like "You Don't Know Me" by Armand Van Helden, "Keep Pushin'" by Boris Dlugosch & Booom, and prompting everyone to croon the familiar "La Da Dee Da Da Da" from Crystal Water's "Gypsy Woman (She's Homeless)", Kenny Dope was the perfect fit for a glittery evening at Space Ibiza.
Right after Kenny Dope closed the lid on his trunk of classics, David Morales, a name that still holds  hard and heavy in the house music game, upped the ante and had energy levels rising once he became master to the decks. Glitterbox's crowd, a stunning assortment of all types of people, weren't going anywhere as the magic of  a packed,luminous terrace showed it wasn't subsiding any time soon. For those looking to take a small break from the disco, Space Ibiza's sunset terrace was decorated for a more relaxed, sophisticated vibe with plenty of comfy, circle seats surrounding its more intimate dance-floor.
Defected Record's Glitterbox production is if nothing but a playful reminder of what Ibiza needs lots more of. Back to the basics never looked, or sounded so good, and Glitterbox's sparkling, carefree mentality is a refreshing boost of added energy to an island that already radiates brightly among the rest. At Glitterbox, they don't take themselves too seriously, and neither should you.
For Ibiza club tickets to Glitterbox at Space Ibiza this summer click here or if you like your parties with a little more VIP, ask us for a quote.
Comment this Post