Heart Ibiza is the new creative experience by Ferran and Albert Adrià & Cirque du Soleil. Situated in the lush five star Ibiza Gran hotel this new experience oozes glamour, sophistication and innovative ideas of fusing three of life's most pleasurable offerings; food, music and art.
Fusing music with fashion or art with food is no new concept in Ibiza with the island offering an abundance of events and experiences that 'fuse' something or another, but no one does it quite as well or with anywhere near as much taste and finesse as Heart do. It's a place to get your senses in a twist, to see, hear and feel – to surprise, bewilder and awaken our curiosity.
The easiest way to describe the goings on is to explain the three different types of offerings and experiences one can do at Heart. The open air terrace invites you to sample the culinary delights in a laid back, chic atmosphere allowing people to roam and explore the gastronomic fare whilst music and performances entertain the bustling, free-spirited crowd.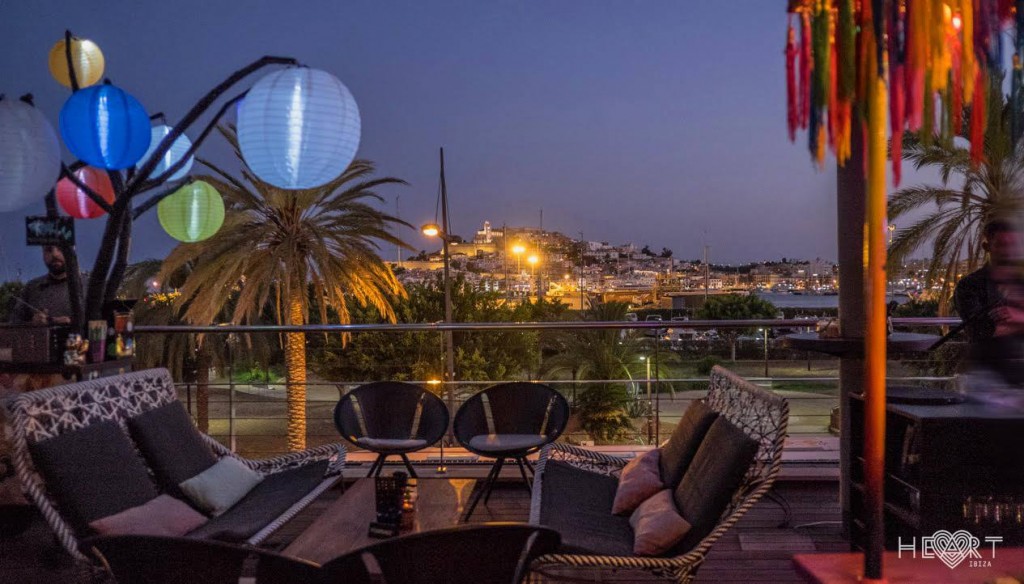 Inspiration has come in abundance with Heart noting markets, fairs, zocos, bazars and street food from all over the world as muses to create the space. The vivid hued furniture and embellishments that dress the terrace pop instantly adding to the capricious vibe which contrasts with the moody, melancholic ambiance downstairs which houses the Supper Club restaurant and Club.
The Supper Club is modern-moody-chic peppered with Mad Men glamour. Dark lighting, opulence and modern interiors greet you upon arrival. This is not a fusion of gastronomy, music and art but a collision of all three elements coming to you at full speed. 
The tasty delights on offer would impress the most experienced of diners with a daily menu conjured up by michelin star chefs. As much thought and precision has gone into the music, art and performance as the cuisine, with unique and surprising acts performing during the dinner. All elements have been immaculately curated and allocated allowing the guest to savour the innovative experience. The visual shows, lights and performances by Cirque du Soleil are spectacularly fitting and timed throughout the course of the evening.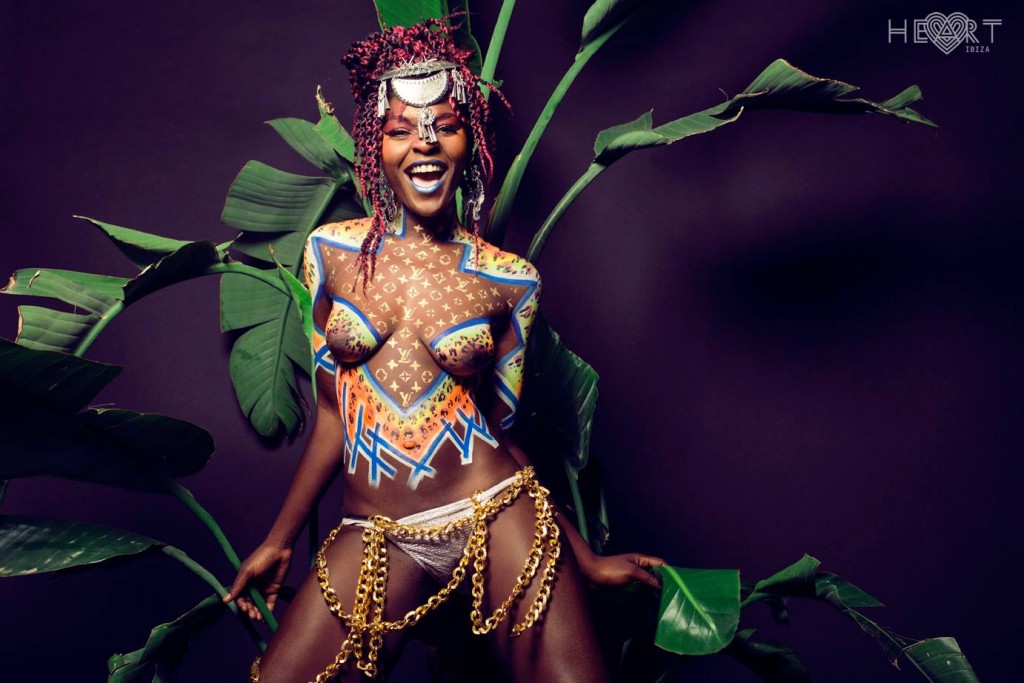 The club, a bold fusion of live bands and electronic music, presents a daily live offer to islanders – oozing serious uptown chic at every level. The Heart Factory, taking place every Tuesday night has brought in an eclectic array of artists booked to entertain, and captivate guests. Sven Vath, Dubfire, Damian Lazurus And The Ancient Moons and Wolf + Lamb are just a few examples of world-class bookings that have graced the decks spinning to an intimate crowd.
Every Friday there is a live band playing 90's classic house tracks whilst Saturday nights labelled Corazon brings a latin flavour to dance floor and Sunday nights play host to Acid Sundays.
I've been to Heart a few times, my highlight was the opening party which saw pianist Nils Frahm perform a stunning and extraordinary performance, the visuals presented to the audience were exceptional enveloping the room making you truly feel part of the moment. This was then followed by the godfather of techno Sven Väth, no doubt fresh from a Cocoon after party playing sharp, dark beats into the early hours rounding off a genuinely exceptional night.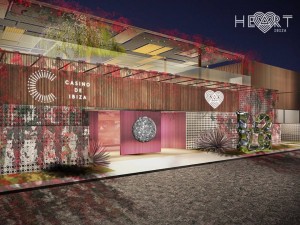 Another notably good night was seeing Nile Rogers a.k.a Chic in action with the Martinez Brothers – the combination of artists meant for a magical performance with Brooklyn's famous duo playing the drums whist Mr Rogers serenaded us with his soulful voice. After the act, The Martinez Brothers left Mr Nile Rogers and his superb female vocalists to go it alone as a threesome belting out classic hits such as We are Family and Dance Dance Dance. 
So if you're looking to get yourself off the beaten track and fancy a change from the regular Ibizan haunts then get yourself along to Heart. Whether you want to splash out for the full on sensory experience of the Supper Club, mosey along to the terrace for a culinary feast or get your groove on at the club, it will be a memorable night for all, I have no doubt about that.
Tickets to the club at Heart can be purchased here. For more information about Heart visit their website or Facebook page.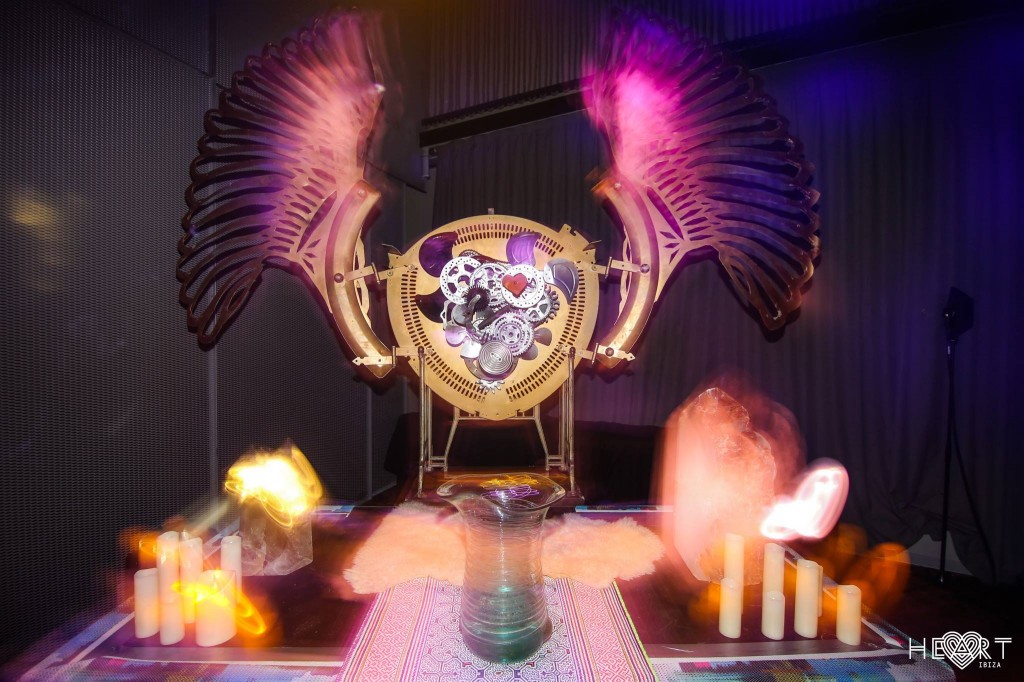 Comment this Post