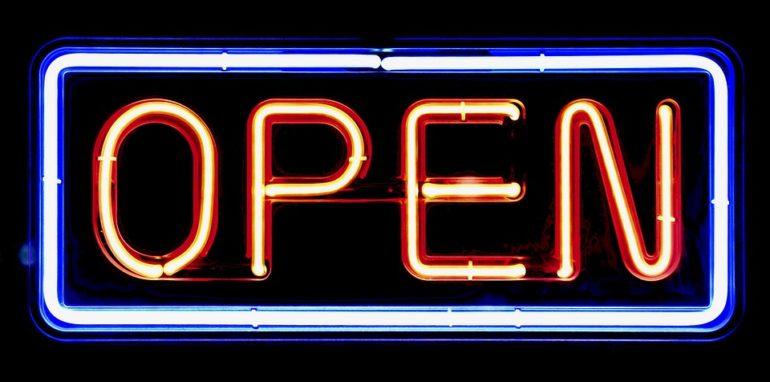 After much uncertainty for many months concerning COVID 19 and its effect on Ibiza's 2020 season, we are delighted to finally be back and reporting from the best island on earth! With so many conflicting news reports, rules and regulations, things have certainly been a bit unsettled. However, with air bridges now established and COVID 19 protection policies in place, Ibiza is once again ready to rock. Albeit a little differently to recent years.
Things are getting busier each day as more and more tourists arrive for our 'mini season', and they will most definitely not be disappointed. As tragic as the circumstances around COVID 19 are, there are many positives that have also arisen. Our beaches are spacious and inviting, our water is crystal clear, and our air is fresh and clean, having been given the space and time to cleanse itself.
There are plenty of bars, restaurants and hotels opening, with more and more announced each day, and much to see and do. With that in mind, we wanted to share a round-up of our top picks when visiting Ibiza in 2020.
Playa Den Bossa's iconic hotspot opened its doors on Saturday and the opening party did not disappoint. Locals and tourists alike gathered to celebrate the official start of the season for the area, usually frequented by  hundreds of party goers at this time of the year. With laid back disco vibes from Davide Alfieri to start the night, guests were eased in gently before things got a little more lively with music from resident Zuer. While dancing remains strictly prohibited, Tantra managed to keep the fire burning with a group sparkler session along to 'Music is the answer'. During these tumultuous times, there couldn't be a truer works spoken. Open every day 6pm – 2am.
Rio Ibiza, San Antonio Harbour 
Arguably San Antonio's most stylish hangout, Rio Ibiza has upped its game this year with state of the art lighting, now inside & out, to match it's state of the art sound system in the mid-level club. But that's not the only thing that's new. The team has been working hard over the winter to perfect its menu, with new additions bearing the non-carnivorous in mind. Halloumi burgers, Thai Wakame salad, and Beyond burgers now feature on the menu, as well as a beautifully curated selection of desserts that are delicately crafted to perfection. With an offering for just about anyone, whether it be brunch, cocktails, lunch, dinner or an evening shoulder jig, Rio Ibiza just about has it all. Open every day from 11am until 2am.
America Restaurante, Figueretes Promenade 
Located on the renovated harbour of Figueretes beach, America Restaurant offers stunning views of the Meditteranean sea along with a super friendly service whilst dining. Specialising in seafood and pasta, this culinary gem is a favourite of the locals and it's easy to see why. Each dish is packed with flavour and beautifully presented with delicate garnishes and trimmings. What's more, the team also offer a superbly curated Weekly Menu that includes three dishes with a drink for just €15. An absolute steal – especially with plates such as cauliflower vellute with spicy prawns, baked seabass fillet & mushroom & truffle risotto – all available on this week's menu. America Restaurant is open every day from 11am until 1am.
For further information or to enquire about bookings, email info@ibizadiscoticket.com.
Comment this Post