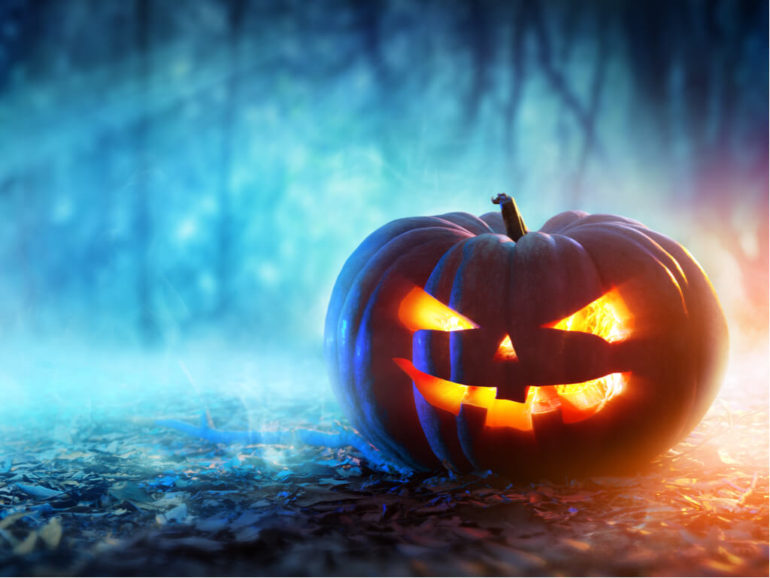 "When witches go riding, and black cats are seen. The moon laughs and whispers, 'tis near Halloween."
If you thought the party was over here in Ibiza, think again! Each year, the White Isle gets a bloody makeover as ghosts and ghouls gather in all their glory and assemble for an almighty bash. And with the season extending year on year, there are a few new contenders on the party calendar, making choosing which soiree to attend more and more challenging. So we have selected our pick of the bunch below:
For the first year ever, Lío Ibiza will be throwing a wild Halloween at it's Marina location, beginning with a creepy cabaret dinner for a host of glamourous ghouls. For those who survive past midnight, Ibica heaveyweights Melon Bomb will build up a monstrous party through their music set! Tempestuous tunes will be provided by the likes of Ben Santiago, Paul Reynolds, Scott Gray and Corbi.
Located in San Rafael between San Antonio and Ibiza Town, Ibiza Underground is a smaller-scale club tucked away in the shadows of island giants Privilege and Amnesia. Famous for its selection of 'underground' parties, this Halloween's shindig is no different. Heading up the line up is Don Juanito & Kevin Cook, with more names to be announced next week. For free entry before till 1:00, share the event on your social media and put your full names on the wall of the event latest by Thursday 21h.
Halloween "Día de los muertos" (Mischief / Las Dalias)
Head to the North of the island for a host of spooktacular celebrations at hippy haunt Las Dalias.  Hosted by seasoned party planners #MISCHIEF, terraces and the indoor club will be transformed into a phangtastic playground for both young & old. Spine-chilling sets to be provided by; Doorly, Jaime Fiorito, Smythy, Joshua, Tom Grimes, Blackbeard & Xicu Portas. Party starts at 20h & entrance is 15e before 22h.
San Antonio hotspot Rio Ibiza will be delving into the dark side this Halloween, transforming into a giant haunted house and welcoming in the weird and monstrous. Situated on the harbour with full views of the deathly dark skies, the multilevel venue will be opening its groundfloor and club to the islands goriest of customers. Arrive early as crowds are expected – entrance is free with fancy dress.
The Voodoo Club Halloween Party
If you're after a touch a class this Halloween, The Voodoo Club will be taking over Sir Joan's Penthouse in Ibiza Marina, just on the edge of town. Indulge in Chef's Special menu beforehand to ensure stomachs are suitably lined, before heading up, up and away with sounds provided by Vanuza Casimiro, Spirit Disco, Metoux and Wekaforé. RSVP here to get a spot on the list. And for dinner party reservations, email eat@sirjoanhotel.com.
Comment this Post