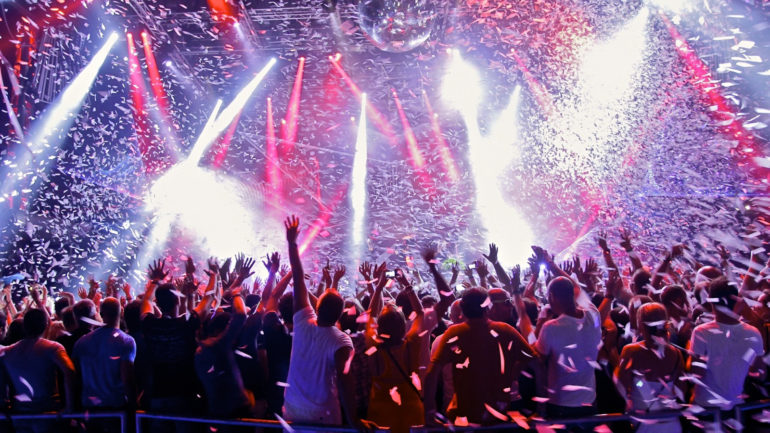 As we all know Ibiza has been the party destination of the world, since… forever. And if like us you love to party and want to venture over to the biggest party capital in the world this summer you may think it involves saving your pennies since Ibiza 2016. To be honest, most of of us can't keep up with the price tags that Ibiza sometimes can come with, however we have found many, many solutions. We are here to advise, guide and basically give you a cheat sheet to an affordable holiday in Ibiza that may sometimes be invisible to the naked eye. This article will give you the tools to pave the path to cheaper places to eat, affordable modes of transport and of course easier ways to access the nights and DJs we all love… listed for your ease just below.
1. Pre-Parties
Pre- Parties are gods little gift to Ibiza go-ers for many reasons. 
Pre-parties will usually come with the offer of unlimited drinks for set amount of hours. Capadi Rebels who work with Tantra bar for instance in Playa d'en Bossa offer an open bar for 40 quid (approx. 50 euros) for 3 hours during the day and then from every evening from 9pm-midnight. Yes, you read correctly, 3 hours of open bar. So instead of sitting in your hotel room plotted around your 2-litre bottle of Fanta lemon and vodka, you could be out drinking in a more sociable environment, with your friends, and all your new best drunken friends, listening to the music that you came here for. 
Which brings me on to another point. Pre-parties are often the best way to get up close and personal to the DJs that you've come to Ibiza to see. Bars like Mambo's in San Antonio and Tantra Bar in Playa d'en Bossa host a mound of pre-parties throughout the Ibiza summer season. Café Mambo located on San Antonio's sunset strip is famed for its Pacha pre-parties having hosted nights such as David Guetta's F*ck Me I'm Famous. Tantra Bar also holds many pre-parties for clubs all across the island, it's free entry and you may even just be able to touch the DJ from where you're sitting!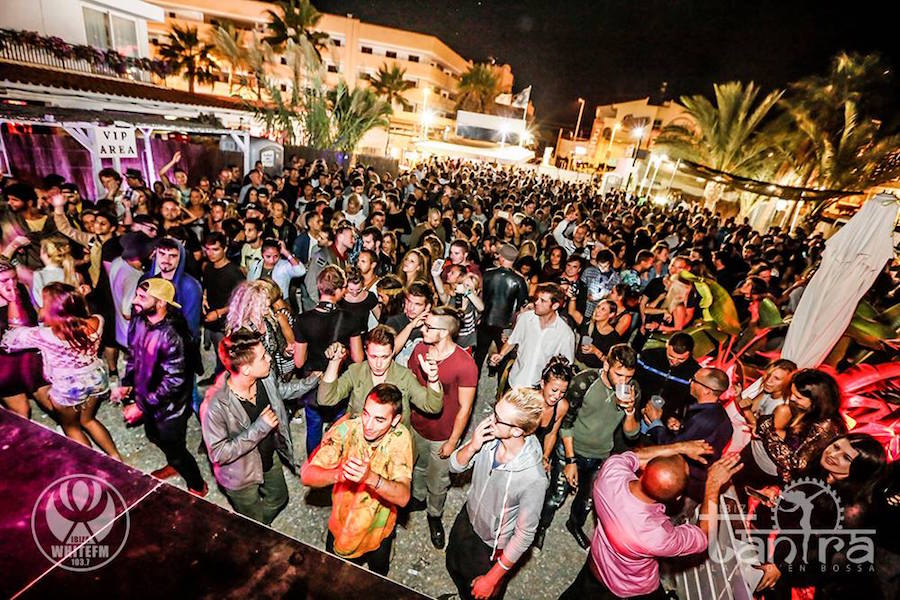 2. What's just as good as a pre-party…a free party!
Guy Gerber's night Rumors that takes place at Pacha resort Destino every Sunday is not only famed as one of the most exciting open air day parties that Ibiza has to offer, but it is also completely free! The Israeli DJ's collaborations with hip-hop mogul Puff Daddy and love affair with synth inspired 80s bands such as Joy Division has inspired the eclectic blend of music Rumors has to offer. The way it has been described insight into the worlds of melancholy and euphoria in one massive soundwave…on a Sunday… and did I mention, it's free!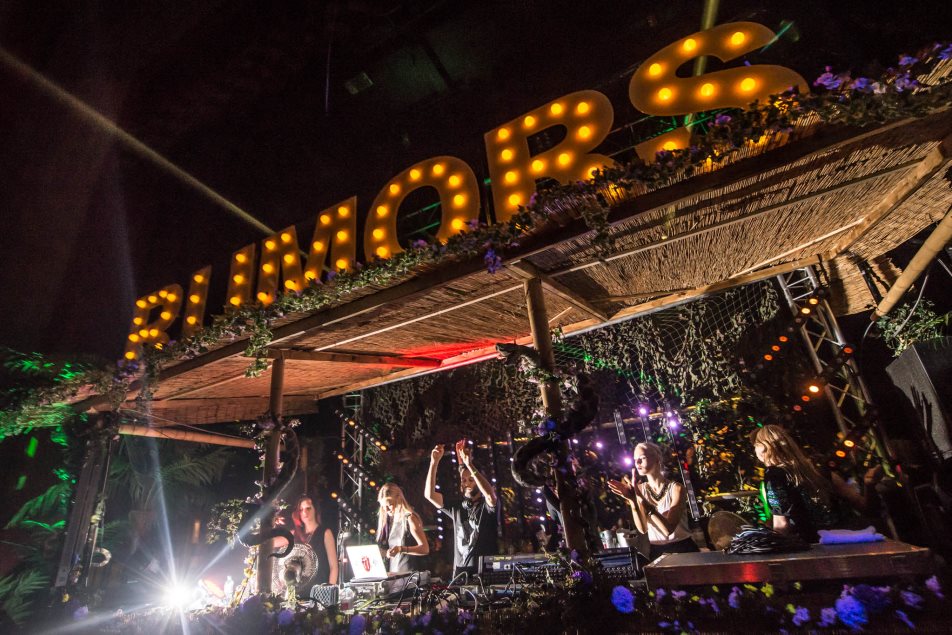 3. Restaurants…because let's admit it, eating is not always cheating!
If you're here on holiday for a week, or a long weekend, or that awkward 5 days when you feel the need to go out every single night because 'you're only there for 5 days', at some point you need to eat. Yes, you need to. So when you've realised that Music On on a Friday at Amnesia has gobbled up all your money, but you just have to make it to Circo Loco at DC10 on a Monday what can you get for tuppence in your area? 
Playa d'en Bossa's Can Burrito does not only the tastiest Mexican food but also the most reasonable priced, with everything from burritos to potatoes within monies reach. Pizza Garden in Playa d'en Bossa also boasts a really cheap mega slice that is often bigger than your head for just 5 euros. Thai in a Box in San Antonio offers the tastiest Thai for the tiniest prices. Also keep your eyes peeled for Menu Del Dia's (Menu of the Day) for a cheap set menu list that usually offers 2/3 dishes for a set menu, starter, main and dessert for around 15/20 euros! This can be found across the island but the ones we love in particular are All-Bar in Figueretas and Palapa in San Antonio.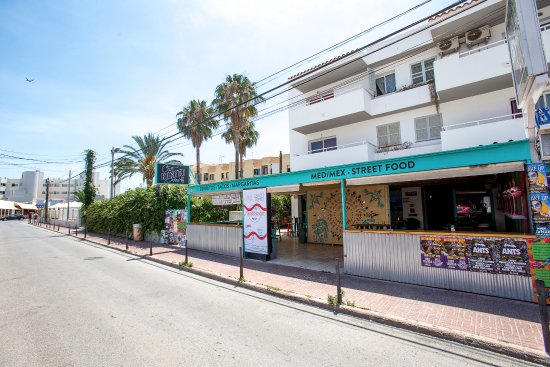 4. Transport, just how do you get around?
Taxi's in Ibiza are often the quickest way to get around the island, however run on a meter so if you get stuck in the San An traffic in the evening you'll be paying the price. So, because Ibiza thrives off it's tourist's in the summer they have given you a little gift in the shape of the Disco Bus. Starting from 3pm every day during the high summer season and just 3.90 euros on the bus, the Disco Bus stops at super clubs such as Hï, Ushuaïa, Amnesia and Sankey's with a few stops to places like Bora Bora, for those all-important Sunday sessions, in between. Likewise, if the bus is too full at 8am after Amnesia has closed, and you're just a little too fragile to wait in the bus queue, you can always pair up in the taxi rank for others going to your destination, trust me there will always be someone.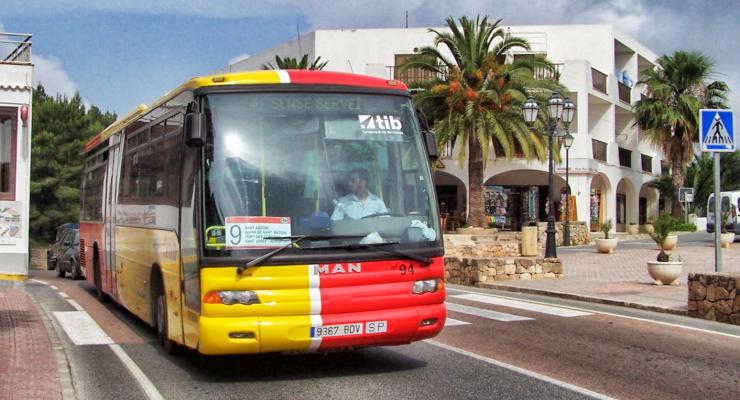 5. So once you're here, where can you get changed into your Speedos?
Accommodation in Ibiza can be one of the most expensive things that even websites as promising as lastminute.com can't save your soul with just how expensive hotels are in Ibiza. But of course, we are here to guide you, or at least save you from pitching a tent up outside Jet and calling it your home for a week. Hostels are a great way to save money and also get to know other people in Ibiza. For example, Amistat Island Hostel Ibiza in San Antonio has a 9.2 rating with its customers saying it has great cleanliness and it will only cost 54.00 euros for 3 nights! If you check out Hostel World Ibiza, you can find the cheapest places to stay. Air bnb is also a great alternative as residents of Ibiza(yes people live here all year round) also take holidays too!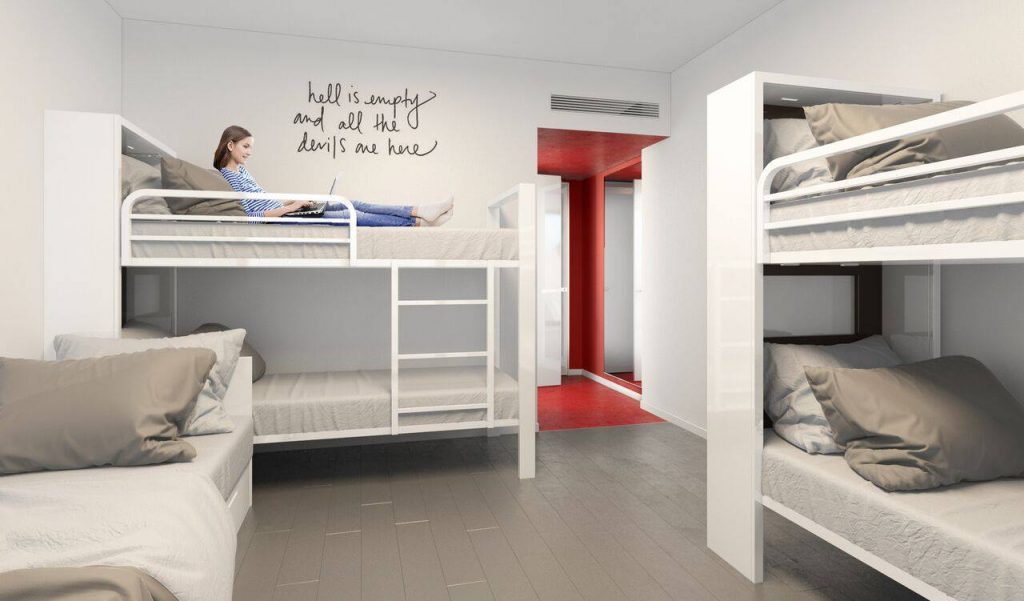 6. Last but not least…how can you get cheap club tickets or that sacred guestlist?
Beach workers in Playa d'en Bossa and San Antonio often have the best offers around for club tickets? Why? Often beach workers work for companies that can offer you great packages. So for instance you can get drinks packages for the pre-parties, you can then get a cheaper club ticket because you've bought the drinks packages, and then on top you can sometimes get a guestlist. 
Now guestlist doesn't always mean that you are a guest of the club i.e you get in for free, but it does mean that with your name and ID, getting into a club by a certain time can often mean its half the price! Beach workers can often come equipped with wristbands as well, which again means you're not spending all of your holiday money just on entry but actually get to have fun inside!

So that wraps up our top 6 tips of how to live the best Ibiza party life on a budget, we hope you feel a little better about coming out here for a week and next time may even come for two!
Comment this Post