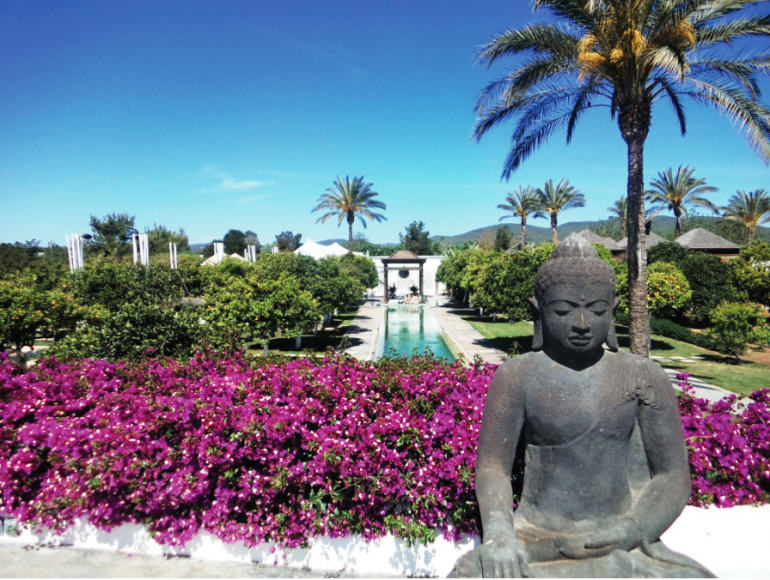 On Sunday October 2, the beautiful agroturismo ATZARO will host the IBIZA SPIRIT FESTIVAL – a magical day of inspiration and celebration. This is a wonderful opportunity for the people of Ibiza to come together and share in the joy of our true spirit by opening our hearts and minds to new ways of thinking and being. Amazing events will be happening all day from the opening at 11:00 right through the Ecstatic Dance Party after sunset with DJ Kareem Raïhani.
Every year the IBIZA SPIRIT FESTIVAL proves to be one of the events of the summer with islanders and tourists alike coming together for a day and evening of spirituality, learning and healing. It could not come at a better time for the islanders and workers, many who have spent the hot summer months working long hours, partying a bit too much and generally not having enough 'ME' time.
The festival for us is about recharging and realigning ourselves with what is important in life and to set ourselves up for a healthy and happy winter. Set in the north of the island, away from the chaos that will descend on the tourist areas of Ibiza for the closing parties, Atzaro serves as the perfect oasis to host such an event, and from morning until sunset, the organisers and volunteers will be doing their best to get us to experiment and indulge in our spiritual side by offering an assortments if activities, therapies and workshops on the grounds.
These will include Great Music, Creative Dance, Inspirational Meditations & Workshops, Alternative Therapies, Tantra, Yoga and much more. Of course there will be delicious food to add to the celebration, and a Magical Children's Garden created with love for kids of all ages.
Jerry Brownstein along with his wife Sabina and David Moss are the organisers of the Ibiza Spirit Festival. Their vision is to create a day of joyous celebration that shows us how beautiful life can be… how together we can generate the energy for positive transformation… in ourselves and in the world.
The Ibiza Spirit Festival is a non-profit organisation, and all of the proceeds are used to support this event and other charities here on Ibiza. This year they will be helping the wonderful work that APNEEF does with special needs children. The Festival asks guests for €10 at the entrance which includes access to all activities (except therapists and readers who ask a small extra donation).
For more information please visit their website and Facebook pages:
Web: www.ibiza-spirit.com
Facebook Page: Ibiza Spirit Festival
Facebook Group: Ibiza Spirit Community
Comment this Post