Every Monday and Tuesday – and Sundays in August – you can find a colouful crowd at Las Dalias, the original hippy market situated in the village of San Carlos. Set amongst a romantic garden setting, this little gem offers arts, crafts, trinkets, jewelry & cocktails, and great live music to accompany your browsing. Filled with laid back, good vibes, it brings the meaning of 'Flower Power' to life.
Mercat de Forada is a local produce market situated between San Rafeal and Santa Ines. Drop by on Saturdays between 10am and 4pm to browse a selection of artisanal wine and liquor as well as locally grown vegetables, freshly baked bread and cakes, and natural medicines. Live music will keep you entertained, as will a range of art, sculptures and ceramics curated by the local community.
Ecological Market, San José
Wonder into the charming village of San José on a Saturday morning, and you will stumble across an ecological food market, offering a wide range of fruit, veg, and home baked goods such as pasties, breads and cakes. Take part in one of the workshops that advise on ways to help the environment, and treat yourself to lunch at one of the town's restaurants, many of which offer an ecological menu del dia.
Art & Mercat, San Antonio
New to the roster of markets, Art & Mercat launched in San Antonio earlier in the year and consists of around 70 stalls with organic produce as well as other offerings that help promote the tradition of the island. As well as delicious, homegrown fruit and veg, you can find authentic leather goods, handcrafted ceramics and pottery as well as arts and crafts. Head into the small lanes of San Antonio old town to find the new discovery; the market is held in the evenings throughout summer – 18:00 to 00:00 – and from 09:00 to 16:00 during the winter. Live music and kid's areas with entertainment and activities make this a great one for the whole family to enjoy.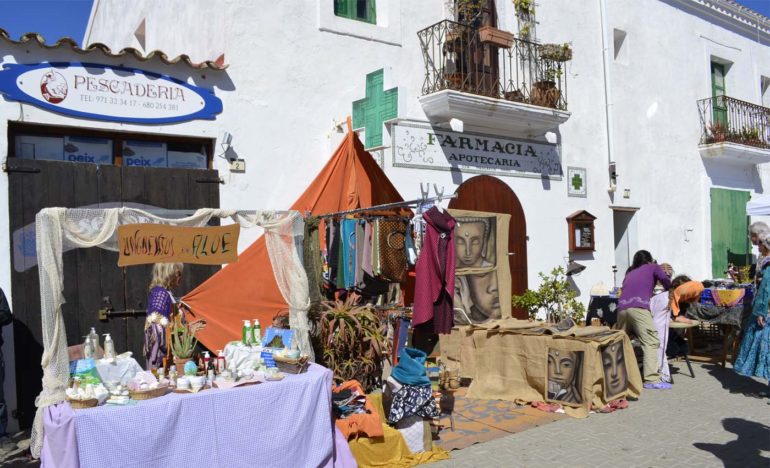 San Juan Market
Head up to the north of the island for treasures and trinkets at San Juan market. As well a wide range of locally made food and drink, you can also find eco-friendly toiletries and artisanal artwork; ponder at your leisure with a back drop of live music and entertainment for little ones. The eclectic market also offers other goodies, like bespoke clothing and an all-round great, buzzing atmosphere. San Juan market runs every Sunday between 10am and 4pm.
Comment this Post