Today will see the last event in the Storytellers series, a group of immersive parties aiming to amplify sensations through art and performances synchronised with music. The wonderful Cova Santa – based in San Josep – is set to once again be transformed by what has been an incredible production, taking guests on a magical experience from sunset to sunrise.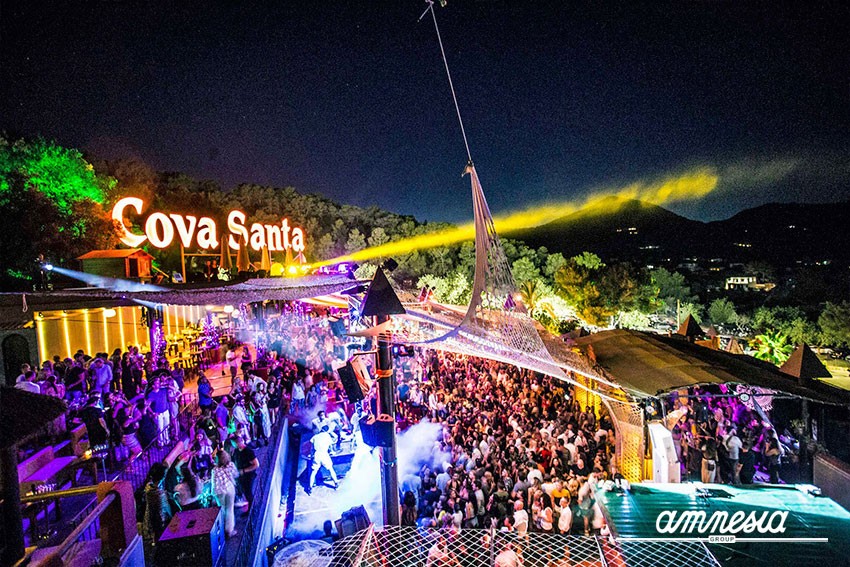 The beginning of August launched with Chapter I of the "Dancing into Dreamland" story with lead characters: Art Department, Martin Buttrich, Osunlade, Satori and many more, and this week Chapter II arrives with the one and only Ricardo Villalobos, who will take the reins along with an unannounced special guest and Damien Lazarus himself.  Expect a beautiful tribe of Storyteller characters to welcome you to "Dance into Dreamland", adorning you with flower crowns, strawberry cakes and other tribal war gifts and then dance, interact, play and re-discover yourself, to become part of the immersive experience that combines music, performance, technology and imagination.
Following sold-out events in Tulum and Barcelona, Storytellers continues to create performative events with the audience featuring as major characters of the show.  Music is just one of the channels of transmission, promoting a different way of living an electronic music party.
Inspired in part by the original and exclusive private parties that the Storytellers team has been organising in Ibiza over the last few years, Storytellers' mission is to make the audience feel at home. An odyssey with countless acts, dozens of characters, performances and themed spaces for the crowd to live a unique and exciting story in first person.
To purchase or reserve tickets to Storytellers at Cova Santa click here.
Comment this Post