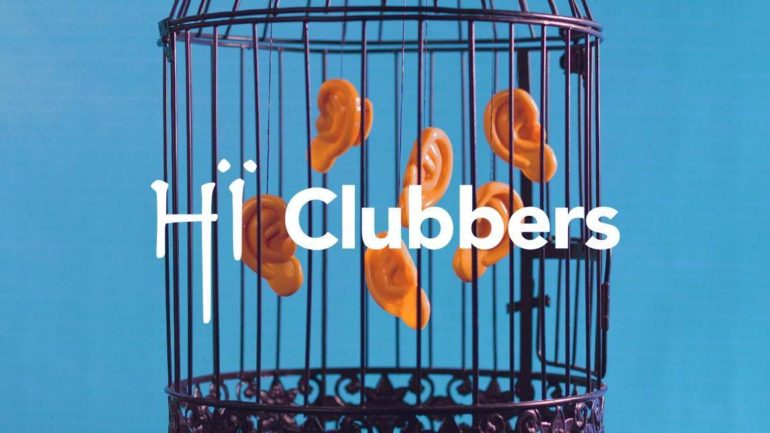 It's the nightclub that the island is waiting for. The anticipation is high and the expectation is even higher. Only Ushuaïa have the balls to fill the crater in our hearts that has been left by Space, with the remnants of the epic closing party still lingering in the air like the ghost of Summer's past.
But enough dwelling on the past, for the first time ever, Hï Ibiza will be introduced to islanders and tourists on Sunday 28th May. Space Ibiza put daytime clubbing, in particular on a Sunday, officially on the map so launching on a Sunday feels like a bold swipe for the clubbing crown.
Space was world famous for it's 23 hour, hedonistic adventures and although new laws and strict regulations will mean Hï won't be able to compete with the marathon sessions at Playa D'en Bossa's epic clubbing site, it will no doubt be pulling out all the stops to ensure Hï is on the tip of everyone's tongue this summer.
Hï is the new clubbing hot spot created by the owners of Ushuaïa and no doubt they'll be aiming to blow the minds of the sceptics and haters out there with world class DJ bookings, a first-rate sound system and productions to rival the most talked about spectacles in the world.
Still keeping us all guessing, a few residencies are yet to be announced but here's what we already know. Martin Garrix has taken the Monday night spot with his party. Having had two very successful summers at Ushuaïa, this year will see his third consecutive Ibiza residency at Hï. EDM nights, however controversial in Ibiza are in demand so it's a no-brainer booking for Hï.
Eric Prydz will take over Tuesdays for 10 dates, his first-ever residency on the island. Trance Titan Armin van Buuren will be playing for 13 dates on Wednesdays.
Thursdays at Hï is where the techno heads will be heading this summer at In The Dark. Headed up by 5 heavyweights of the techno realm – Steve lawyer, Luciano, Joris Voorn, Kölsch and Nic Fanciulli. House music giants Glitterbox will take up the Friday slot which is sheer music to our ears after two very successful residencies in Space.
Hosting his debut residency on the island, DC10 legend, Black Coffee will take to the club each and every Saturday from the 3rd June to 30th September. Although full line-ups are yet to be unveiled, no doubt he'll be joined by the crème de la crème of the DJing world each week so stay tuned for more info.
With more news to come on who will take Sunday nights, stay tuned for more details on the weekly residencies and rumours doing the rounds but one thing is for sure, curiosity will dominate. Ibiza regulars won't be able to help themselves and will not be leaving the island until they've had a sneak peak behind the doors at Hï this summer. I for one can't wait to see what's in store this season at Hï, it's a piece of Ibiza history that is just waiting to be written.
For tickets to Hï Ibiza Opening party click here but if you fancy your party a little more VIP style then click here for a quote.
Comment this Post