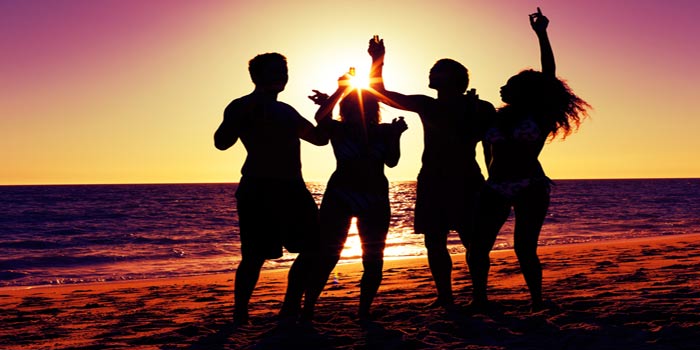 If you're looking for a job in Ibiza this summer and fancy pitching up in San Antonio then look no further than Kiosk Ibiza.
Kiosk, based on the beach in San Antonio are now taking applications for the following:
Happy, reliable, bubbly personalities that have experience or believe in there abilities for the following roles:
Body painters, bar staff
, cocktail makers, ticket sellers, chef, DJ's, to be part of the PR team, 
flyering team
, and boat party team.
They say "We can also mix it up by letting you try a few roles if you like, so if this seems like you then keep reading…
As you may know we truly actually give you the summer of your life including club entries, huge bonuses and much more obviously dependent on factors such as being part of the family and not just a casual joe!!
We are not one bar or one ticket selling company, we are Ibiza disco ticket and Tantra group, we have a reputation for hosting many massive names from Joseph capriati, Syrossian, Sidney Charles, Richie hawtin and much more…..
We split our shifts to give you days and nights off to enjoy the total Ibiza experience we pay basic salaries and for those that are sellers we GUARANTEE the best commission on the island for every product!!
We sell every ticket for every club night and boat party so you shall not be restricted to convincing holiday makers that this is better than that, as most already know where they are going. We also give you a chance to work from a sales box rather than roaming everyday.
Body painters again receive the best pay in Ibiza an average earning for 4 hours work although it is only a part time role tends to be between 40-80€ per hour, if you don't like commission we can offer a basic of €15 per hour!
This is just a small summary of how life is working for the islands most reputable group… Whether it be Bossa, San Antonio or even Ibiza town we may have a job for you.
Obviously it's dependant on you not being a complete write off, we are a little family and yes we bicker & get emotional (living abroad ain't easy) but by the end of the day we will share a drink at the sunset and probably keep going until the sunrise.
So if your a selfish, thoughtless person … Don't go wasting your time or ours".
Live the dream, book your flight
Not just a job but a lifestyle 
‪#‎teamkiosk
Comment this Post