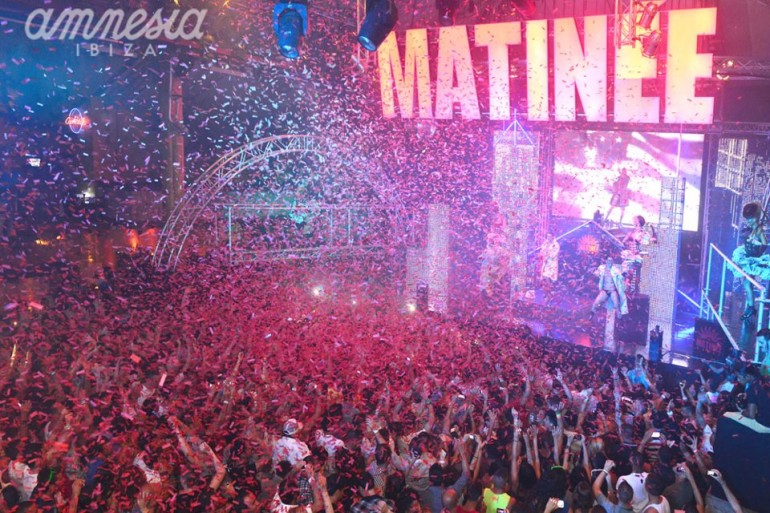 The iconic Ibizan party comes back the magical island on the 11th of June to the legendary nightclub that is Amnesia Ibiza. The colourful, eclectic crowd that fill the dance floor of Amnesia's terrace every Saturday will return to Matinée for a series of 15 shows this summer in Ibiza.
For over 18 years, Matinée has set the pace for the gay and international clubbing scene and has fast become synonymous with flamboyant stages, sexy, sensual vibes that encapsulates the crowd and dancers just as famous for their rock hard abs and Barbie doll figures as their dance moves.
Matinée is not for the faint hearted, this is a full on, intense, eat you up and spit you out clubbing experience. Matinée's doors are open to all sexualities and people of all shapes and sizes, in fact the more risqué and controversial you are, the more celebrated you will be within the Matinée fold.
Matinée has revealed the upcoming 2016 season will bring important developments in it's new Art and Music concept. Matinée has an unmistakable sound, which this year will be represented not only by the Matinée DJs Taito Tikaro, André Vicenzzo or Flavio Zarza, but also by prestigious guests like Phil Romano, Pagano or Tom Stephan.
For the first time this summer, the party will join forces with promoters like We Party, Forever Tel Aviv and The Week Brazil.as they aim to turn Amnesia into the global epicenter of the Ibizan clubbing spirit every Saturday. What are you waiting for get your Ibiza tickets to Matinée now.
Comment this Post