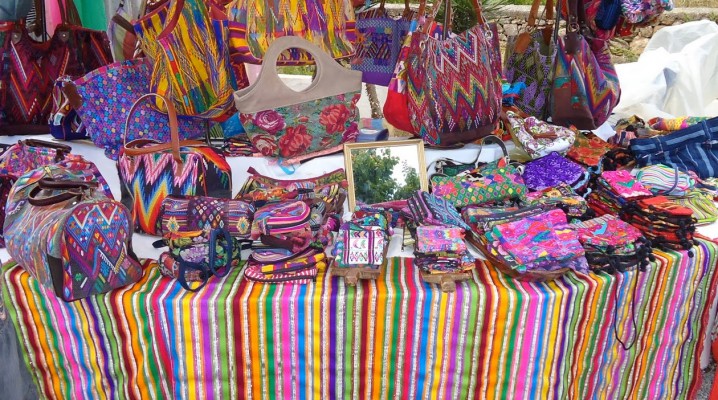 We all know the White Isle is famous for its hippy heritage which is why if you ask a local for a recommendation of a market in Ibiza you will no doubt be told of the infamous Hippy Market in Punta Arabi on Wednesday in Es Cana and the Las Dalias market on Saturdays in San Carlos. These are not however the only markets you can visit in Ibiza.
During the summer months there are an abundance of 'mercadillos' dotted about the island offering local handicrafts, clothes, jewellery and other treasures sourced from places all over the world. Markets vary in size, quality and type of goods sold; from daily markets in the touristy areas of the island to smaller car boot sale style markets that attract the locals. Here's our pick of the markets worth taking a look around this summer.
There are a number of smaller street markets in Ibiza which open daily throughout the summer: Ibiza Town – at the port in front of the harbour this market is especially good for those hunting for some new jewelry. The market continues as you walk through the narrow streets of the old town San Antonio – From Monday to Saturday in front of the harbour Santa Eulalia – Every day and night the market opens in front of the fountains close to the beach front Figueretas – the promenade in from of the beach and strip of hotels.
Monday: Las Dalias Night Time Market in San Carlos Las Dalias is famous for the island hippies that like to spend their time here. From June through to September this market opens from 20:00 – 01:30.
Wednesday:
Hippy Market Punta Arabi in Es Cana This is probably the most well known market on the island and also the biggest. From food to home-made handicrafts, jewellery and clothing, this market has something for everyone.
Thursday:
Cala Llonga street market Located on the street front during the summer months, each evening the market stalls sell jewellery and clothing as well as other knick knacks Artisan Market in San Miguel A nice evening market that starts from 18:00 to 20:00 in the village square selling local, handmade products.
Friday:
Hippy Market in Playa d'en Bossa Don't expect the size of Punta Arabi or Las Dalias hippy markets here as it is much smaller but it does sell much of the same bits and pieces. It starts from 10:00 to 14:00 just in front of the Hard Rock Hotel.
Artisan Market in San Juan The main square of San Juan hosts an evening market in the summer months from 18:00 to 23:00 selling food and fresh produce as well as home-made products and jewellery.
Saturday:
Las Dalias Hippy Market in San Carlos This is a market open all day throughout the year from 10:00-20:00 with live performances and acts to entertain whilst you look around.
Car boot sale market in San Jordi This is a another market that is open all year round from 09:00 to 14:30. This is where you will find a lot of second hand goods and probably where you can barter the most too. Loved by locals, you will find almost anything here.
Sunday:
San Juan Sunday Market A market that is open all year from 10:00 to 16:00 featuring live music acts from lunchtime.
Comment this Post