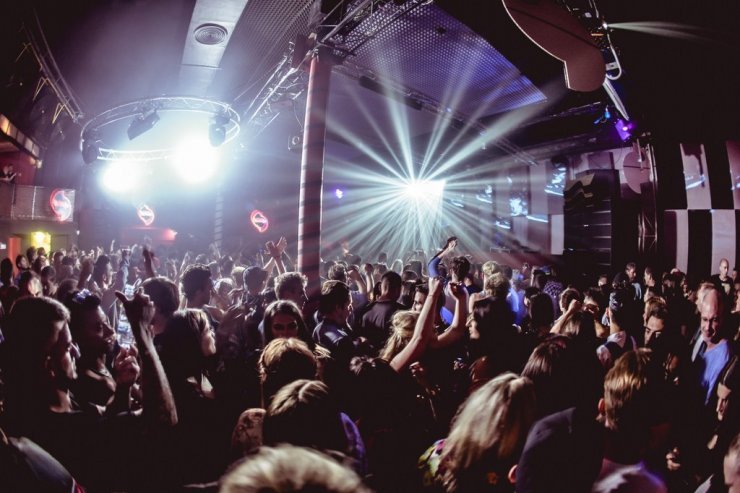 For season 2017, Sankeys Sábados returns to present Tribal Sessions every Saturday from the 3rd of  June through to the closing on the 30th of September at Sankey's club in Playa d'en Bossa.
Throughout the Basement, Spektrum and Terrace you'll find intoxicating infusions of house and techno, and in among the line-ups you have a series of takeovers from Overart, Bright, Knostra Music and Music For Freaks. Kicking off with the opening on the 3rd of June, we have British selector Bontan, who's become an Ibiza regular in recent years with gigs at Amnesia, Vista Club, and Sankeys. Also in the Basement you have Sankeys resident and Ibiza Global Radio host Kellie Allen, Madrid-born Ibiza resident Stephanie Rosse and Sankeys selector Jozef K.Deep techno producer JADA is joined by seasoned Balearic tastemaker ReFF on the Terrace.
Over in Spektrum you have Ibiza Sonica Radio presenter Karlos Sense, Irish selector Ryan O Gorman, and WooMoon Ibiza producer Valentin Huedo. The Basement crew will be appearing regularly throughout the season, alongside Hector Moralez, Tommy Vercetti, Anika Kunst and Isbel & Jon who'll both be packing in the music across the weeks.
Sankeys Sabados is a pleasingly exciting Saturday night for Sankeys, and its free for residents!
To buy tickets for Sankeys Sabados presents Tribal Sessions click here. For a VIP experience click here for a quote.
Comment this Post