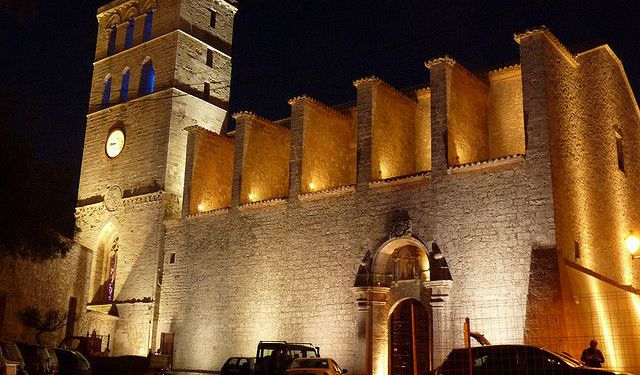 Ibiza is known for its beauty and mysticism, but where are the best spots to soak up the island's history and intrigue? The IDT team has been out on the prowl and gathered their knowledge…read on to find out more.
Dalt Vila
Steeped in history, the elegant and magnificent Dalt Vila was declared a UNESCO World Heritage Site in 1999 and it's not hard to see why. As well as the majestic castle and its walls, there also lies a cathedral and one or two museums. The medieval architecture is now laced with award-worthy restaurants and all kinds of bespoke shops that give the area an authentic and inviting feel. Lose yourself whilst wandering in and out of the cobbled lanes and allow yourself to be surprised at what you find.
Can Marca Caves
Set in the magical Puerto San Miguel, the Can Marca Caves offer insight into the ancient smugglers contraband getaways, with coves and rocks illuminated with an array of mystical colours and shadows. Breath-taking views of the ocean are also visible from cave pockets holes, historically used to detect the enemy approaching. A history lesson and day trip wrapped in one!
Es Vedra 
The magical rock of Es vedra is surrounded by many a mystical tale. Situated in the south east of Ibiza, legend declares that it is one of the strongest centres of magnetic forces in the world, with other-worldly energy properties. Others liken the rock to the world famous Bermuda Triangle, siting paranormal lights and objects that cannot be explained. Best visited during the full moon after dark – lookup for the shooting stars!
Atlantis 
Situated opposite Es Vedra, this fascinating rock peninsula attracts many given its unique formation and stunning scenery. Originally called Sa Pedrera, the hippies of the 60s and 70s baptizsd the spot as Atlantis and began to treat it as a place of worship and rest. Only accessible by foot, the journey is well worth the effort.
Comment this Post