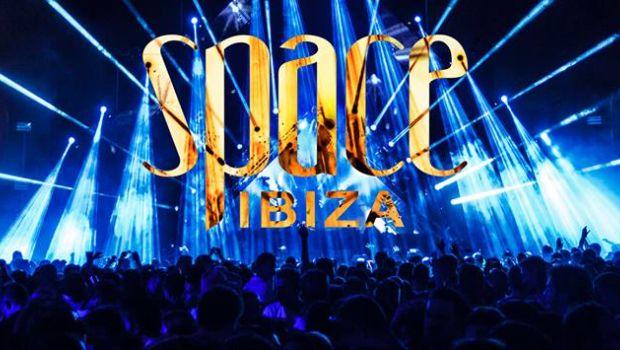 A record-breaking number of votes have been counted and the results are in for DJ Mag's Top 100 Clubs Poll 2016 powered by Miller Genuine Draft. It won't be a surprise to islanders to hear the top spot has been bagged by an Ibiza club!
The Top 100 Clubs Poll is the definitive list of the best clubs on earth – from small intimate venues to huge, large-scale temples to electronic music – and this year's edition has a new winner, Space Ibiza.
Over 450,000 votes were cast in the Top 100 Clubs Poll 2016, with clubbers voting from across the world. This year's victory marks Space Ibiza's fourth win, beating their own record from 2014.
2016 will be the final time you'll see the legendary venue in the Top 100 Clubs Poll, as this will be the venue's final year of operation. Widely regarded as one of the greatest clubs of all time, the Ibiza superclub has stood on the same site for over 25 years, and will close its doors at the end of the summer.
With Space taking the top spot, and three of the island's clubs in the Top 5, The White Island is as strong as ever.
However, this year's poll welcomes a strong show from Brazil and the Americas too as well as new venues in Indonesia and Thailand, while China is proving that 'superpower' is an apt term for their club scene as well as their economy.
The top 100 clubs are as follows:
1 Space Ibiza Ibiza
2 Green Valley Brazil
3 Amnesia Ibiza
4 Pacha Ibiza
5 Octagon S.Korea
6 Zouk Singapore
7 Hakkasan Las Vegas
8 Ushuia Ibiza
9 Sirena Brazil
10 BCM Majorca
11 Papaya Croatia
12 DC10 Ibiza
13 Echostage Washington
14 Paradise Club Mykonos
15 fabric London
16 Berghain/Panorama Bar Berlin
17 Bootshaus Cologne
18 Anzu Brazil
19 Motion Bristol
20 Noa Beach Club Croatia
21 Warung Brazil
22 Cavo Paradiso Mykonos
23 Ministry of Sound London
24 Guaba Beach Bar Cyprus
25 Cocorico Italy
26 Zouk, KL Kuala Lumpar
27 Sankeys Ibiza Ibiza
28 The Warehouse Project Manchester
29 Baum Colombia
30 Air Amsterdam
31 Digital Newcastle Newcastle
32 Omnia Las Vegas
33 Exchange, LA Los Angeles
34 Arma 17 Moscow
35 Marquee Las Vegas Las Vegas
36 Elrow Barcelona
37 Matahari Brazil
38 Space Miami Miami
39 Barbarellas Croatia
40 El Fortin Brazil
41 Yalta Bulgaria
42 Avalon Los Angeles
43 Icon Miami
44 Guendalina Italy
45 Aquarius Croatia
46 New City Gas Canada
47 Fabrik Madrid Madrid
48 Output New York
49 White Club Dubai
50 Encore & Surrender Las Vegas
51 Versuz Belgium
52 Privilege Ibiza
53 Cacao Beach Bulgaria
54 EGG LDN London
55 Womb Tokyo
56 D-EDGE Brazil
57 Lost Beach Club Equador
58 Lux Lisbon
59 Sub Club Glasgow
60 Myst Shanghai
61 The Palace (formerly Valkyrie) Philippines
62 Beach Club Montreal Montreal
63 Sankeys Manchester Manchester
64 Coliseum Jakarta
65 Elements Beijing
66 Duel Beat Italy
67 Rex Club Paris
68 Watergate Berlin
69 Mint Club Leeds
70 Drais Las Vegas
71 La Huaca Peru
72 Cielo New York
73 E11EVEN Miami
74 Concrete Paris
75 Revelin Croatia
76 XOYO London
77 Tresor Berlin
78 Dragonfly Jakarta
79 The Light Las Vegas
80 Chinese Laundry Sydney
81 Cubic Macau
82 Foundation Seattle
83 Velvet Paraguay
84 Modo Beijing
85 Metropolis Paris
86 M2 Shanghai
87 Phonox London
88 Kitty Su India
89 Razzmatazz Barcelona
90 Ce La Vie Singapore
92 Verboten New York
93 Illuzion Thailand
94 Stealth Nottingham
95 CODA Toronto
96 Rainbow Venues Birmingham
97 X2 Jakarta
98 Studio 338 London
99 Space Ibiza New York New York
100 Robert Johnson Frankfurt
Comment this Post