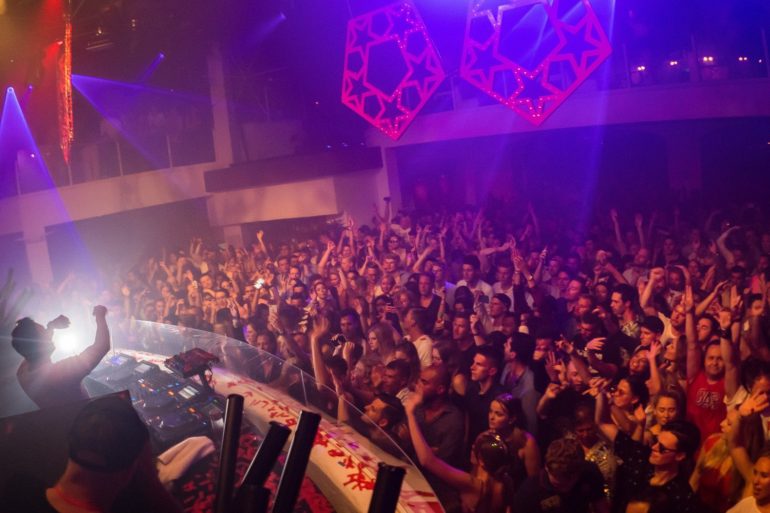 The island is alive with all things reggaeton this summer – a refreshing change of direction and certainly bringing some diversity to a scene dominated by EDM for so long. With superclubs Privilege, Pacha & Ushuaia delivering the very best in international Latino & Reggaeton talent from across the shores, the island is ready to welcome a new genre and its followers. So, for a breakdown of the new parties on the block, check out our roundup below:
Privilege Ibiza has announced brand new party Brutal for 2019 every Saturday until September 28th. The new event is dedicated to Latin urban music and will feature live performances by the hottest artists on the scene, including the current star of the genre Maluma, who will perform live on Thursday July 4th as a special extra date. From the creators of Vibra!, I Productions Events have designed a super production to welcome the likes of singers Karol G, Wisin & Yandel, Farruko, Zion & Lennox, Maluma and many more. Brutal Ibiza will transform the Island's biggest club into a vibrant universe in which guests can dance to the best Latin urban music on Saturdays until dawn. An absolute must for lovers of reggaeton, trap and the most catchy rhythms of Latin urban music.
Ushuaïa Ibiza's commitment to providing the island with a more diverse musical offering continues as they announce the arrival of their brand new Sunday residency MUCHO IBIZA, the island's first major open-air Latin event. MUCHO IBIZA will see the world's biggest Latin artists perform live every Sunday from June 16 – August 25, featuring a spectacular production and a Latin party vibe throughout, guaranteed to bring the heat to the island. Latin music has grown from being one of the biggest genres in global dance music over the last 12 months with major labels and artists across the world adopting the style to secure global hits. Originating in the Caribbean and Latin America in the late '90s it has become a major force in the global music scene and pop charts. As Ibiza's clientele continues to diversify, so too does its music offering. Latin music is built for feel-good, sun-soaked parties, so its arrival at the world's best-loved open-air day club is an absolutely perfect fit.
J Balvin at Pacha Ibiza
Pacha Ibiza has announced six dates in which J Balvin, international Colombian artist and face of urban music, will open the iconic island club to electro-Latin music and reggaeton. During the season in Pacha Ibiza, J Balvin will perform another five times, including June 11th, 18th and 25th, and July 9th and 23rd. "I can not wait to bring Reguetón to Ibiza," says J Balvin, who adds: "Given that the DJ culture has been a great support for my music, it is a real honor to follow many of those DJs by becoming part of the Pacha's legacy with this special residence.
To purchase or reserve tickets to any of the events click here. To inquire about VIP tables, click here or email vip@ibizadiscoticket.com for further information.
Comment this Post