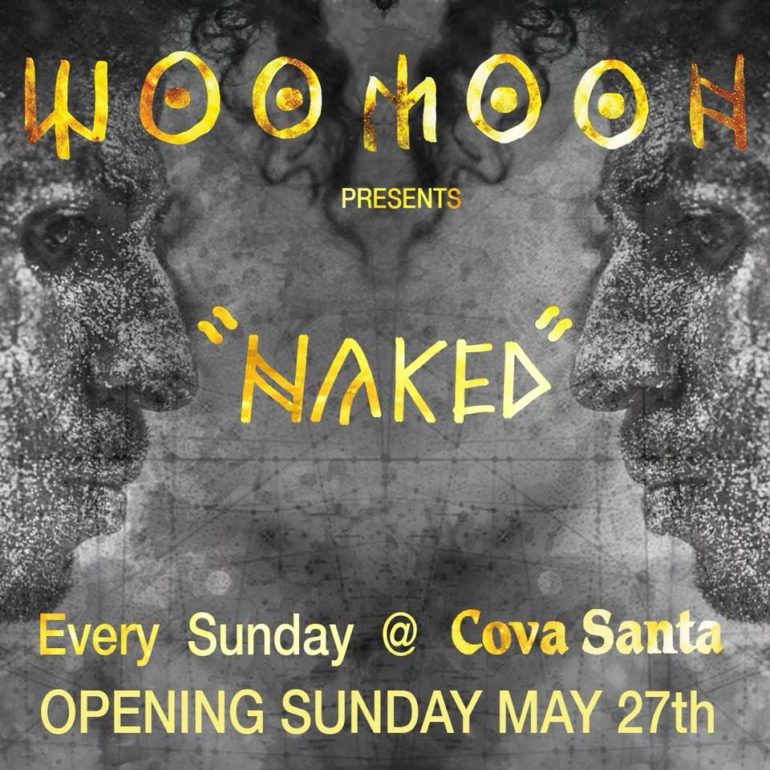 WooMooN will be launching into its third season this Sunday 27 May, showcasing a brand new concept NAKED.
The show at Cova Santa will be feature Canadian duo Blond:ish, Jan Blomqvist along with his live band, Kollektiv Turmstrasse, Luna City Express and Amirali amongst others.
The new NAKED experience will feature a new Resonance Area, a 'Boulev-Art' local art market, vegetarian food and cocktails, make-up, hair and costume zones, plus a multitude of performers, mimes, clowns and artists made in Ibiza.
Music will resemble the downtempo, nomadic sounds that WooMoon is well known for, played by the eclectic selection of extraordinary artists within the WooMooN family. The team will also be incorporating more African beats, reflecting the blooming scene of the Middle East and Tel Aviv, as well as reviving the genuine Balearic spirit with artists from the island. The MooN RooM will provide more groove with an upbeat house music selection.
Expect the extraordinary with a perfectly timed full moon, ordered in especially for the opening party extravaganza!
To purchase tickets to the WooMoon opening party click here. To enquire about VIP tables, click here or email vip@ibizadiscoticket.com for further information.
Comment this Post