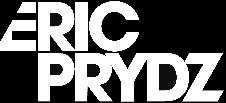 The renowned Swedish DJ needs little introduction. He's provided avid electronic music fans with groundbreaking sounds, that have filled dance floors the world-over for nearly two decades.

This summer the mega-producer is back, and holding residency at Hï (formally the legendary Space club) on Mondays.
From July 3rd you can experience a night like no other, with a production that will blow your mind. Running for 10 weeks, HOLO will bring you a mix of pure-indulgent techno heaven, direct from the
'THEATRE' room.

Accompanying Prydz on his magical Ibiza journey, will be none other than Adam Beyer. The Drumcode founder is the perfect partner in crime for this event, and stamina will most definetly be required!

In the Club Room you'll find 'Best DJ' at the DJ Mag's Best of British Awards 2022, Patrick Topping. Whilst not being new to the game by any means, Topping has only recently become a household name in the industry in recent years. Previously holding his weekly residency TRICK at DC10 in 2022.

There will be 10 dates to choose from (3rd July-4th September), so be sure to book at least one of these nights in!