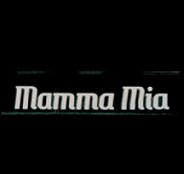 ADDRESS
Avinguida de Portmany, Apartamentos Central Park (on Eden & Es Paradis street corner), San Antonio,
OPENING TIMES
midday – 8pm , everyday
CONTACT DETAILS
For any info regarding New Kiosk and tickets , please contact:

Diego
Phone: +34 627 056 625

club proximity
Eden (20 m), Es Paradis (20 m), Gala Night (1km); Ibiza Rocks Hotel (500 m)
Info
KIOSK HAS MOVED TO THE OTHER SIDE OF THE STREET THIS YEAR AND IS NOW LOCATED ON THE CORNER OF EDEN & ES PARADIS STREET.

Kiosk is a new addition to the hustle and bustle of San Antonio. This bar come fast food café has proved a popular spot for party revelers. Kiosk hosts pre-parties for Zoo Project and Channel Zoo where every person is dressed up and painted in animal print ready to party. Kiosk sells tickets to all the clubs on the island and feature one off surprise specials including Richie Hawtin's exclusive ENTER. set in 2013. Food is served throughout the day making it a perfect pit stop when spending a day at the beach.