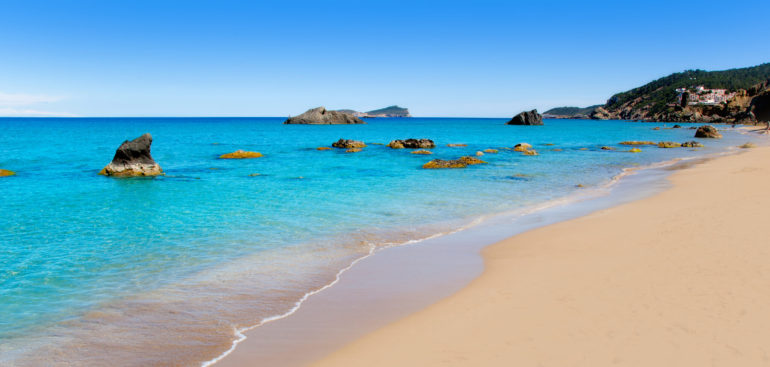 With the hustle and bustle of the main season hitting its peak in August, why not pack up the car and explore the North of the island, which can offer some peace and tranquility amongst it all. See below for our pick of the best:
AGUAS BLANCAS 
One of the few nudist beaches on the island, Aguas Blancas – which translates as White Waters, for the clashing waves when winds are high – is known for its stark, natural beauty with golden sands and turquoise waters enclosed by rocky cliffs. Popular with locals and tourists alike, it's advised to hit the spot early to catch a good space and ensure enough tanning time before the cliffs shade the beach from around 6pm.
BENIRRÁS 
One of the better-known beaches of the North, Benirrás has gained island fame for its ceremonial sunset drumming at the end of each Sunday. Atmospheric and beautiful in equal measures, the area is surrounded by rocky formations and traditional farmers huts that give it added character. Expect a scattering of hippie stalls on Sunday when broods start gathering to soak up the show and be sure to stop by in one of the two restaurants – Elements & Restaurante 2000 – both offering delicious food and unbelievable views.
CALA XARRACA 
With clear crystal waters and magnificent views, Cala Xarraca is a hidden gem in the North of the island. Surrounded by luscious pine forest, red cliffs and rugged rocky routes it is the ideal spot to explore and ramble upon. Not to mention natural mud baths in which to find your inner child. Head there early to avoid the crowds.
CALA DAN VICENTE 
A moon-shaped beach in the North East of Ibiza, Cala San Vicente offers a secluded spot, far from the crowds with white glistening sands and bright azure waters. Surround by cliffs and mountains – which can be climbed to experience the full panoramic view – there is a feeling of comfortable isolation. With plenty of bars and restaurants to choose from, be sure to arrive hungry!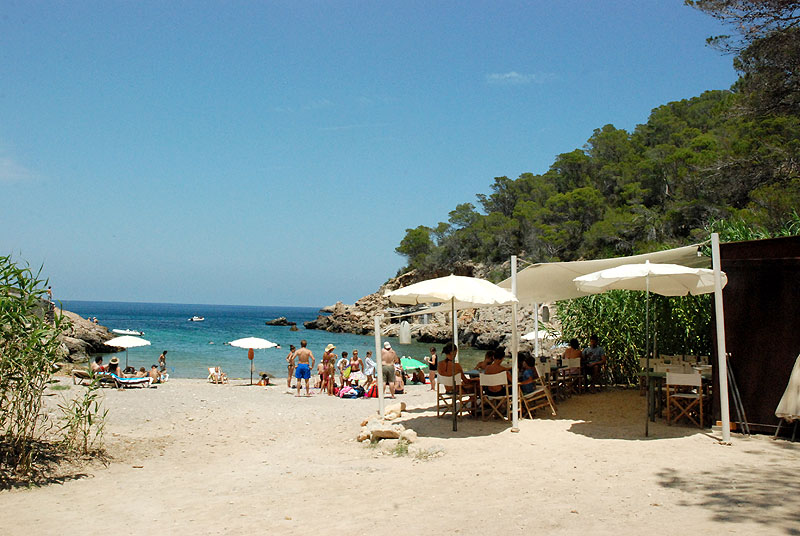 CALA XUCLAR
Those really looking to escape the crowds can head to tiny hideaway spot Cala Xuclar. Situated in a hidden cove, the small beach offers clear waters and quiet shores, even in main season. With rustic fisherman huts and rocky formations, this is a true slice of Ibiza heaven and a welcome breath of fresh air.
Comment this Post