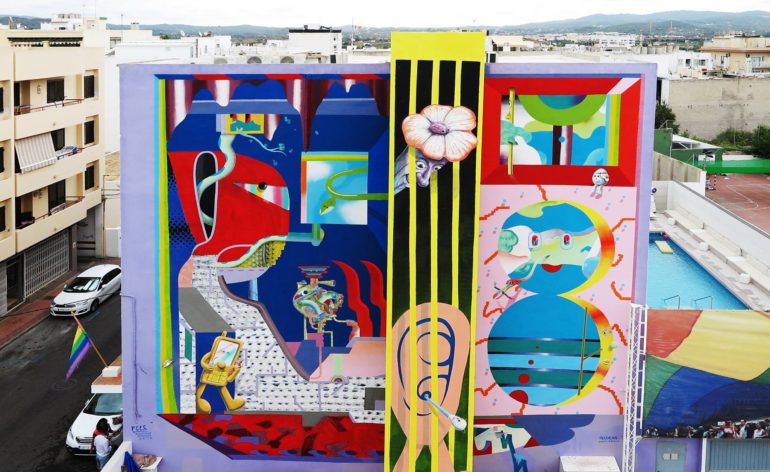 Now in its ninth season on the White Isle,  BLOOP International Proactive Art Festival IBIZA returns once again and will be showcasing various forms of art and installations around this year's theme 'RESILIENCE'; 'the capacity to recover quickly from difficulties; toughness.'
With free entry to all, the collective continues to emphasize its message that "ART IS FOR EVERYBODY" by encouraging all to get involved and aiming to convert the entire island into a 'gallery under the skies'. So far, over 60 art installations, street art and murals been created nearly 30 of them can still be found sprinkled across the island.
On this year's roster expect to find street-art extraordinaire Ben Eine, and Koba.K24, widely recognised for his plastic bag use video. Regular contributor Pineapple Crocidile will also be returning to showcase more thought-provoking material.
BLOOP International Proactive Art Festival IBIZA will feature on the island until 5th September.
FULL LIST OF ARTISTS
Amadama
Ben Eine
Koba.k24
Pineapple Crocodile
Said Dokins
Silva Ramacci
Tranz Lasagne
Vlady
and more
PROGRAM
OpenAir.Gallery
A collection of murals and temporary installations scattered across the island
Ben Eine, Vlady, Said Dokins, Inti, Phlegm, Interesni Kazki, Okuda, David de la Mano, Bisser, Spaik and more
All over Ibiza island
All year round
Guerrilla Installations & Open Air Installations
Due to the nature of the artworks details will be made public after their installation
To find out more, visit: www.bloop-festival.com
Comment this Post