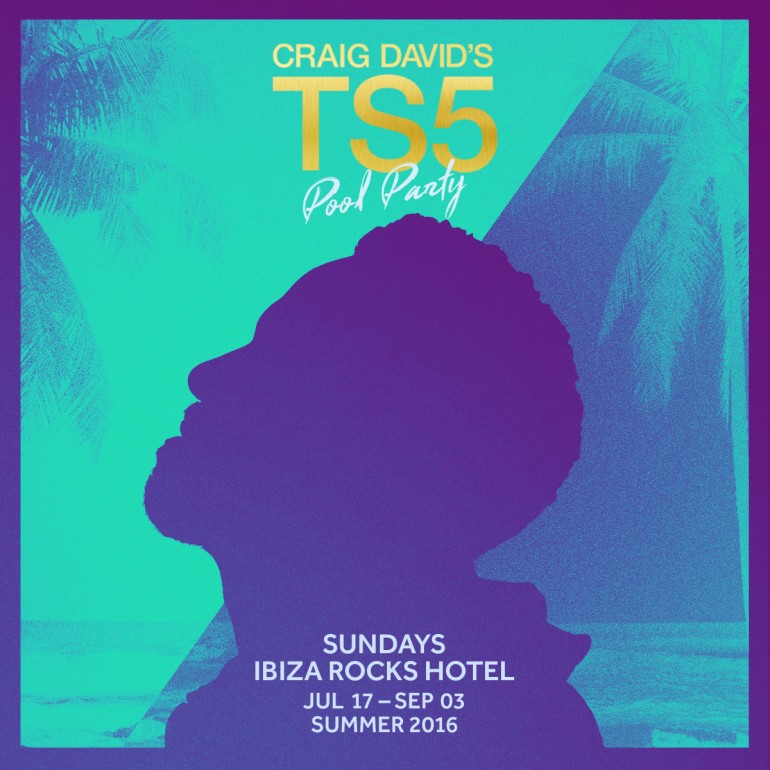 Craig David, aka Mr UK Garage and RnB will rock a new pool party at Ibiza Rocks every Sunday from the 17th July until the 4th September. The aptly named Craig David's TS5 Pool Party started out in Miami as a cool house party for Craig and his friends at Tower Suite 5 and quickly became the most exclusive pre-party in Miami. Ibiza tickets are on sale for every party this summer now!
Craig David will bring the South Beach Miami vibe to Ibiza Rocks this summer and will be joined by the likes of Big Narstie, Majestic, Matt Jam Lamont, Monki, My Nu Leng, Preditah, Toyboy & Robin and Zinc.
With the success of Tinie Tempah's pool party in Hard Rock Hotel last year then it is no surprise that another RnB act is to create another pool party, this time on the other side of the island in San Antonio. Craig David has been in the business for years so no doubt he will be pulling in a few showbiz friends to party with this summer.
Craig David says: "For years I've been visiting Ibiza and have loved the energy of the place, so to bring my very own TS5 pool party to the hottest summer spot on the island excites me beyond belief. I'll be bringing that RnB, Hip Hop and Garage flavour to balance out the incredible dance scene, bringing a fresh way of delivering a genre of music that is so close to my heart, to an island that is so magical.
"Working with Ibiza Rocks to bring the vibe of my Miami house parties, and the craziness of my East London nights to what will be THE pool party of the summer has been incredible, and I can't wait for it to go off!!"
Oh we believe you Craig. Snap up your Ibiza tickets now to the pool party of the summer at Ibiza Rocks.
Comment this Post