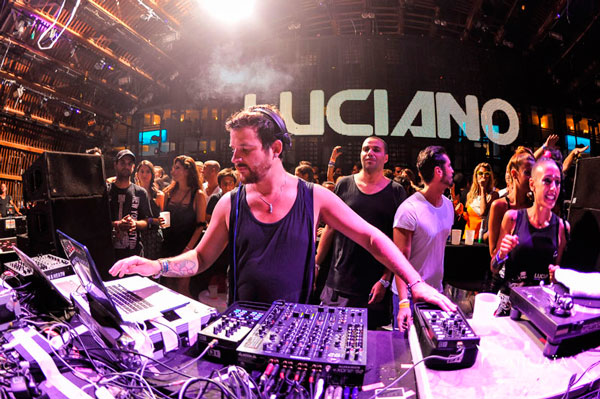 It's going to be Fierce Fridays in Pacha from the 20th May. News that Luciano will return to Pacha with his Cadenza Vagabundos for seven exclusive dates has excited the island no end. We knew Luciano wouldn't be back in Space this summer after a disappointing season last year and seeing as Cadenza was such a huge hit in Pacha before it's departure to Booom! four years back, it seems like the perfect fit all round.
Insane, returning for season number four is a party born out of Pacha and for the past three seasons has been popular with clubbers on the island wanting an underground music feel in Pacha's glamorous venue. MK and John Digweed have played major roles bringing the party to the forefront of the party calendar and now with Luciano at the helm, no doubt this party will well and truly get into its groove for 2016.
This coming season Insane will open on the 20th May for twenty dates until the 7th October. The opening party 'Insane presents Vagabundos' will officially open the season. Luciano and his crew will be back for the 10th June, 1st July, 29th July, 12th August, 9th September and 16th September.
Line ups are still to be announced but if previous years are anything to go by then it's no doubt Luciano and the Cadenza label will be bringing in the best in the business to rock Pacha. Tickets for Insane are available to buy now.
Comment this Post