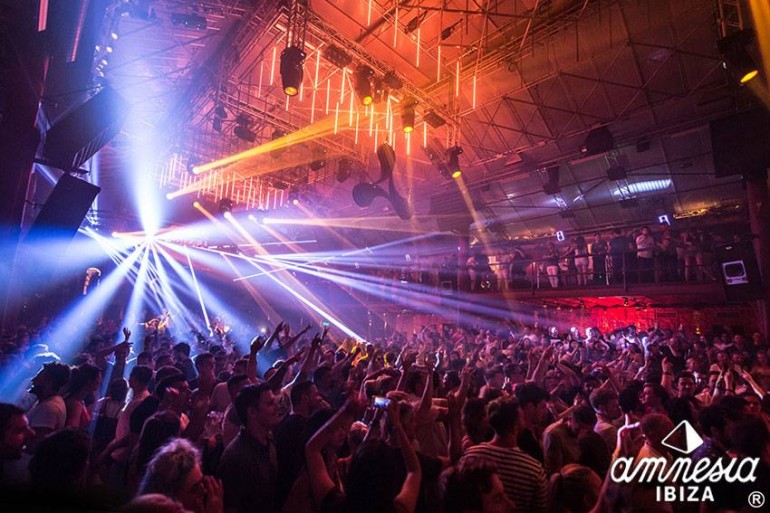 By MaryR
A must do party they say and they are absolutely right. Few parties and clubs in the world can afford to make you experience a wonderful musical journey encompassed in such a receptive and happy crowd. Amnesia Ibiza and Cream as as synonymous together as Thelma and Louise or Mickey and Minnie Mouse.
A 15 year partnership that has proved tone one of the most successful nights in Ibiza ever. With a following as strong as the raving army, thousands of people descend upon Cream's Ibiza home at Amnesia Ibiza every Thursday to get their trance and progressive house fix. If you are reading this, then you're probably curious to know what the Cream opening was all about.
As I got inside, my first jump was for the timetable which saw Will Atkinson starting the trance journey of the night, warming up the crowd with his tech-trance energetic sound whilst hypnotic lighting and lasers were lulling the crowd. Sean Hughes made my ears and heart open whilst my feet started dancing to the beat to his eclectic mix. Personally he was my surprise of the night also for orchestrating the boisterous mood whilst and I even had chance to talk to him for few seconds as he was coming off the decks.
Eddie Halliwell was up next and I managed to get amongst the action next to the DJ console and watch his magic hands create the sweet sweet music. As DJ Fresh took over the booth with his MC, it was all singing and jumping and dancing non stop for the full hour from every corner of the terrace as I looked for the perfect spot to enjoy the one and only legend Fat Boy Slim who was on next, the night's headliner!
Fat Boy Slim gave so much energy to the crowd, they were feeding off of him. It was an endless ping-pong of fun and smiles all round on the crowd's faces. As a trance music lover, I was in my element and the last hours were all about Aly & Fila and Bryan Kearney.
With ears in heaven and feet on hell, it was an incredible night and can't wait for next Thursday. Here's the next Cream huge line-up and be sure to hurry and purchase your tickets before is too late. #partyadvice: get there before 00.30 😉
Comment this Post